Alerts & Outbreaks
[Aug, 5, 2015]
Are you waiting for your Windows 10 update? If so, you're a target for ransomware!
Alerts & Outbreaks
,
Security Knowledge
[Jul, 6, 2015]
Scammers know how vulnerable older generations can be on the web, and they take advantage of unsuspecting victims everyday. Check out these top 10 scams to see how they can affect you and your loved ones.
Security Knowledge
[Apr, 30, 2015]
80,000 people are the target of email scams on a daily basis. Learn how to recognize safe emails in order to avoid losing your identity and money.
Security Knowledge
[Apr, 16, 2015]
Scammers love Facebook because it provides them with a place to try out their scams in front of an audience of over a billion people. Many old and new scams surface on the network giant every day and many people get tricked. Here's what you need to keep an eye out for.
Alerts & Outbreaks
[Mar, 21, 2015]
While users anxiously wait for WhatsApp's new voice calling feature, scammers look to make some money out of their impatience.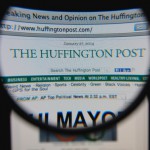 Alerts & Outbreaks
[Jan, 9, 2015]
Hackers placed ransomware ads on the Huffington Post website demanding for USD$300.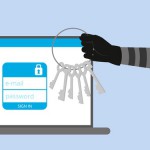 Alerts & Outbreaks
[Jan, 8, 2015]
The spam emails try to lure users with misleading, fake invoices from banks, telephone companies and even PayPal in order to steal bank account credentials.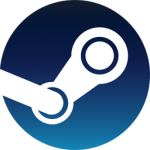 Alerts & Outbreaks
[Dec, 31, 2014]
Hackers are using the Steam Chat room to spread dangerous malware by sending hyperlinks that appear to come from a trusted friend.
Emsisoft Lab
[Apr, 8, 2012]
At the moment there is no week without another spam campaign – this week we proudly present the US Airways ticket scam. The malware behind this scam is still the same as in the previous post, ZeuS a.k.a. Zbot, detected by Emsisoft Anti-Malware as Trojan-Spy.Win32.Zbot. The following email subjects are being used: US Airways online […]
Alerts & Outbreaks
,
Emsisoft Lab
[Nov, 11, 2011]
Within the last days we received a lot of scam emails pretending to originate from the Mazon State Bank, Fedwire (Federal Reserve Wire Network), Hinsdale Bank & Trust Co. and many others. The majority of these emails contained information about a money transfer or the account being disabled. Of course the emails are scam with […]
Alerts & Outbreaks
,
Emsisoft Lab
[Jul, 27, 2011]
Hit singer Amy Winehouse has been found dead at her home in Camden, London on Saturday 23 July. Certainly, this tragedy caused a stir of her fans; and unfortunately it was easy to predict that such sad news would be used by cybercriminals. On Facebook we found quite many scam messages about a death video […]
Alerts & Outbreaks
,
Emsisoft Lab
[Mar, 28, 2011]
Among a lot of various scam emails about "post express", we found one email that is unfamiliar, and pretty sure this is a different malware, with subject "Available for pickup", and included an executable attachment file, "Sent.exe". Dear Sir I have just returned and received your message — it is 2:25 am in Vancouver. I […]
Alerts & Outbreaks
,
Emsisoft Lab
[Jan, 31, 2011]
Malware continues to attack Facebook users. This time, the malware is able to spread through Facebook chat messages by sending a message along with a malicious links to the user's friends. The message looks like this: hahahh Foto :D hxxp://apps.facebook.com/glombotke/photo.php?=1012323960 The link will lead to the malicious Facebook application page. With the social engineering techniques, […]
Alerts & Outbreaks
,
Emsisoft Lab
[Dec, 3, 2010]
There are quite a lot of people who get an email from Amanda Lee (amanda.lee@blackberry.co.za or amanda.lee@blackberry.com) which says she is the Marketing Manger of the BlackBerry. According to the message, the BlackBerry will give a mobile phone for free by simply forwarding the email to several people; as also reported by Hoax-Slayer. In addition, […]