The Fake Defragmenter Invasion
Since the beginning of its popularity in the end of October 2010; a rogue defragmenter still continues to haunt the users, which in the end of 2010 has reached 20 variants, and may still continue to rise. The author has never stopped producing new variants.
As is typical of the rogue application, this rogue defragmenter run automatically when starting Windows and displays the problem of the systems including hard drive problems, and then suggested users to run defragmentation.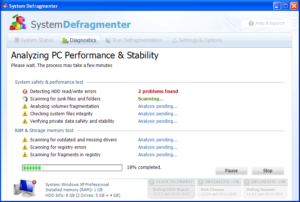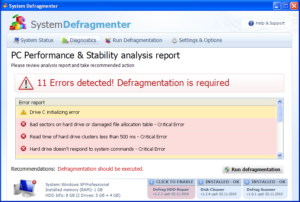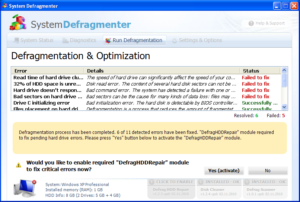 Users will see many "problems" that can not be repaired, to able to fix it users are required to purchase the product license about $69.95 USD.
We try to see the popularity of this rogue defragmenter through Google Insights for Search by entering the word "defragmenter". And this is what we get: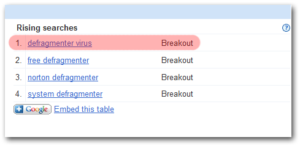 From the results it can be seen that the search terms for "defragmenter virus" became very popular in the U.S at the end of this year. Also, Google marks it as "Breakout". Here is the definition of "Breakout" by Google: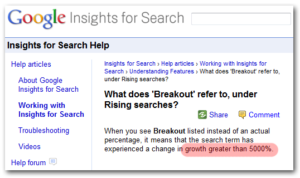 The following is some screenshots of rogue defragmenter, enjoy :)
System Defragmenter
HDD Defragmenter
Smart Defragmenter
Quick Defragmenter
Ultra Defragger
Check Disk
Win HDD
Win Defrag
Win Defragmenter
Disk Doctor
HardDrive Diagnostic
HDD Diagnostic
HDD Plus
HDD Rescue
Smart HDD
HDD Tools
Defragmenter
Disk Repair
HDD Low
Scanner
You can find more detail information about rogue defragmenter including the removal instructions on our New Malware Blog.
And, last but not least, we wish you a Happy New Year 2011!

Do not Install, I'm malware!