Open position which you might be interested in
No, this is not one of our job offers but rather one of the spam email subjects used by Zbot on behalf of CareerBuilder. Switching to plain text will reveal the real address as follows: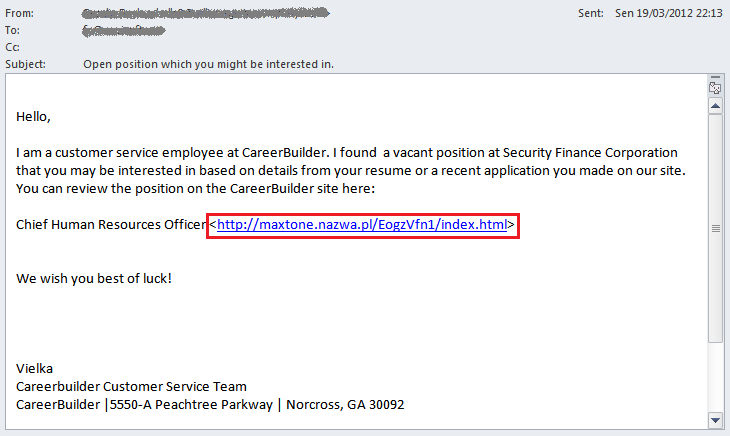 Hello,

I am a customer service employee at CareerBuilder. I found a vacant position at Security Finance Corporation that you may be interested in based on details from your resume or a recent application you made on our site. You can review the position on the CareerBuilder site here:
Chief Human Resources Officer

We wish you best of luck!
Other subjects used by this spam campaign:
You might be interested in this vacant position.
You might be interested in this position.
Careerbuilder.com has found an open position for you
Careerbuilder.com has found a vacant position for you
But nobody's perfect, sometimes their social engineering fails and will just show a spam template like the following text: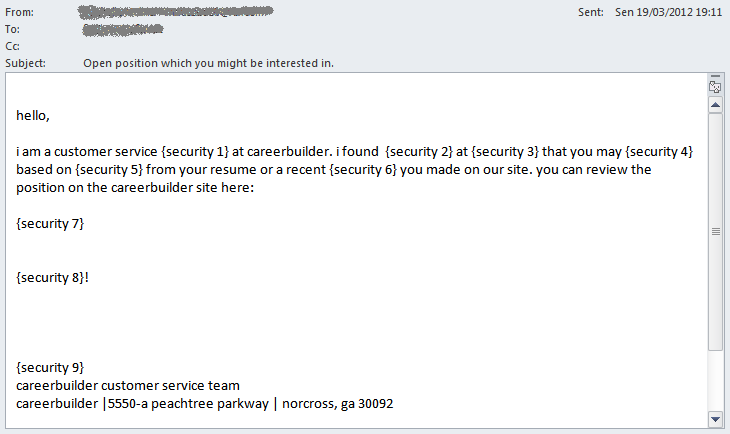 Do you know your worms from your trojans? Malware vs Viruses: What's the difference?