PlayStation Network Back Online After "Lizard Squad" DDOS Attack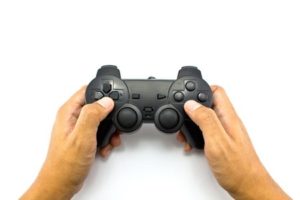 After a weekend of widespread service outages, PlayStation Network (PSN) is back online. Reports now indicate that the gaming network was taken down by a massive DDOS attack carried out by a group known as the Lizard Squad.
Important details are as follows:
The personal user information of all 53 million PSN users WAS NOT compromised.
The XBox Live gaming network and World of Warcraft servers were also targeted by Lizard Squad. Reports indicate that users of both networks experienced outages.
The identities of those behind the "Lizard Squad" have yet to be revealed.
Perhaps most seriously, service outages coincided with a bomb threat by the Lizard Squad to American Airlines via Twitter. The tweet made mention of a bomb on a Boeing 757, carrying 179 passengers – one of which was Sony Online Entertainment President John Smedley. Fortunately, the flight was safely diverted and grounded in Phoenix, AZ.

At present, the Lizard Squad continues to leverage Twitter as its personal soapbox, accusing Sony of corporate greed and throwing around associations to ISIS.
From Sunday:
Sony, yet another large company, but they aren't spending the waves of cash they obtain on their customers' (PlayStation Network) service. End the greed.
From today:
Currently planting flag in XBL's upstream with an AK47 #ISIS #jihad #IS
Such behavior is not likely to bode well with international authorities, and reports indicate that the FBI has already launched an investigation into Lizard Squad.
Additional information:
Have a great (lizard-free) day!
"Excellent" for Emsisoft Anti-Malware at recent Netzsieger test