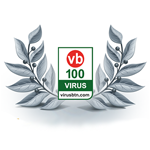 Reviews & Awards
[Nov, 21, 2014]
VB100 concludes: Excellent detection rate and user-friendly interface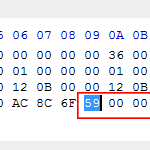 Security Knowledge
[Nov, 20, 2014]
Steganography. Now there's a new word. It's all about hiding things where no one would think to look for them – including malware!
Security Knowledge
[Nov, 11, 2014]
Is software safer in a world where zero day research is privatized? Or is vulnerability salesmanship simply Malware Lite?
Alerts & Outbreaks
[Nov, 5, 2014]
The Rovnix trojan infected over 130,000 PCs around the world in 2014 alone. How was this possible? Mostly because people don't know that Rovnix exists.
Reviews & Awards
[Nov, 4, 2014]
Anti-malware should be more than just a cleanup crew. This MRG Effitas 360 Assessment proves Emsisoft can prevent 100% of the mess in the first place.
Alerts & Outbreaks
[Nov, 1, 2014]
Anyone already running an anti-malware is well aware of the risks of running a business with, and through, computers. But what about your phone system?