Emsisoft detects 100% in March edition of AV-Comparatives Real-World Protection test
Antivirus testing organization AV-Comparatives published the first real-world protection test in its 2015 test series: March 2015. The detailed overall result reports (covering four months each) are released in July and December.
Emsisoft Anti-Malware prevents 100% of infections
For this test, AV-Comparatives used a test set of 410 live test cases (malicious URLs found in the field) consisting of working exploits (i.e. drive-by downloads) and URLs pointing directly to malware. In other words, mimicking the threats a typical user would experience in everyday life.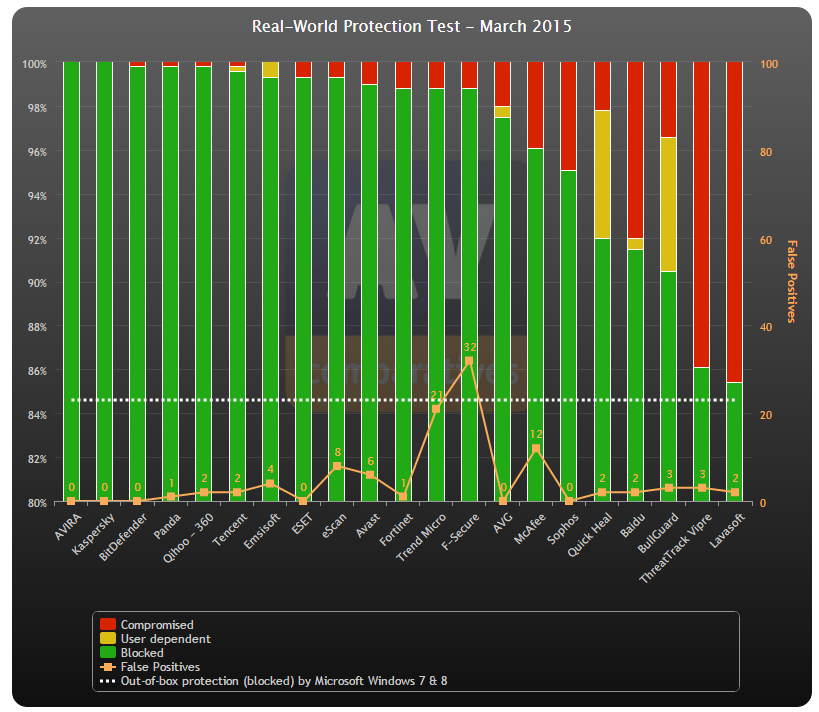 The graph above shows the test results against the "out-of-box" malware protection provided by Microsoft Windows, which in this case is Microsoft Security Essentials since AV-Comparatives ran this test under Microsoft Windows 7 Home Premium 64 Bit SP1.
Emsisoft detected all threats, and thereby received a 100% detection rate. In 0.7% of the cases Emsisoft Anti-Malware displayed an alert which recommends the user to block the threat instead of automatic removal, which is why AV-C counts these as "user dependent". See the full fact sheet here.
Large scale Windows SMB vulnerability puts user login credentials at risk