NY hacker sentenced to 3 years in prison for cyber attacks on DirecTV, Farmers Insurance and L.A. public works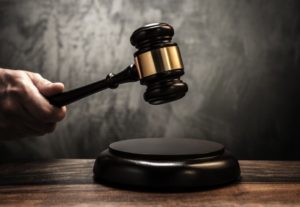 Staten Island hacker Mario Patrick Chuisano was sentenced to 3 years of imprisonment this Thursday for his involvement in a series of cyber attacks against DirecTV, Farmers Insurance and the Los Angeles Department of Public Works. After his sentencing at the U.S. District Court in Los Angeles, Chuisano was also ordered to pay US$ 2,662,438.80 in restitution to the three victims. The 32-year-old self-taught hacker, an alleged member of the hacking syndicate Swagg Security or SwaggSec was known online by the aliases "fame" and "infam0us". Chuisano had pleaded guilty to the charges of conspiracy to intentionally cause damage to a protected computer as well as possession of an unregistered sawed-off shotgun earlier in June, 2014.
Cybercrime is to be taken seriously
Chuisano had installed a Remote Access Trojan or R.A.T on an insurance agent's computer in order to steal reports, e-mails and passwords from Farmers Insurance. During the investigation, FBI agents had also uncovered an unregistered handgun and brass knuckles at the culprit's residence along with equipment capable of making counterfeit credit and debit cards. Between 2012 and 2013, Chuisano's hacker group SwaggSec had made several posts in social media boasting about their attacks by releasing the stolen data.
In the sentencing memo, prosecutors wrote:
"The theft and release of passwords is particularly disturbing because many people use the same passwords for activities of daily Internet life, such as banking and device access"
In the attack against the Los Angeles Department of Public Works, Chuisano and his hacker group had stolen sensitive identification and health related information relating to over 3,000 individuals.
In defense, Chuisano's lawyer, Joseph Sorrentino, argued that his client was "quite simply a very good man who made a terrible mistake," and should receive a probationary sentence because "sending Mr. Chuisano to jail for any amount of time does more harm than good."
This sentence clearly depicts that cyber crime, just like any other crime warrants punishment and sends a strong message to all cyber criminals, warning them of serious consequences if their crimes are discovered and brought to court.
Have a nice (hacking-free) day!
Avoid scams: stay safe on Facebook