Curiosity arousing Facebook scams lead to nothing but malware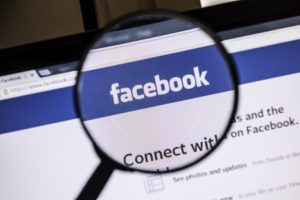 Facebook users are the prime target for online phishes and scams. A very common trend, one we are seeing a lot lately involves some "shocking video". Such links are shared on Facebook with one intention, making money by stealing innocent people's information or making them complete paid surveys. Not only do these scams leave you filled with junk promotional emails and phone calls, they also infect your computer with malware, not to mention, there is no "shocking video" at the other end. This further fuels the desperation and excitement of users, making some of them complete the whole scam process multiple times (trying to get to that video), compounding the damage for themselves and filling the cyber criminal's bank accounts.
Shocking scam, not video
It all begins with a headline like this:  "[Shocking video] When you see what happens to this pregnant lady at the beach, your jaw will drop" meant to lure as many victims as possible. Then, the user is sent to a phony Facebook page asking them to share the post before viewing. The scam post looks something like this:
Clicking on the link redirects the user to several fake pages that will attempt to steal their personal information. Viewers may be asked to download some plug-in required to view the video, which is actually a piece of malware that will compromise the security of the system and lead to further scams. There are several and sometimes endless hurdles that the user must cross to complete the scam process only to realize that there was no reward waiting at the other end the whole time. This may also include fake surveys to "prove you are human" and redirects to third party websites which ask you to enter all your personal information "to win exciting prizes".
As stated by Hoax-Slayer:
"The great irony here is that you can freely view the actual video directly on YouTube without the need to spam your Facebook friends, participate in dodgy surveys, or download any malware."
These scams rely on the unawareness of users and the quick click behavior to make easy steals before the users even realize what they are doing. We have comprehensively covered some of the most common scams in this post. Apart from having a keen eye, a good anti-phishing or web security module, like the one found in Emsisoft Anti-Malware helps a lot in preventing such scams.
Have a nice (scam-free) day!
Emsisoft Anti-Malware & Emsisoft Internet Security 10 available!