Basic equipment for all malware removal experts: Emsisoft Emergency Kit Pro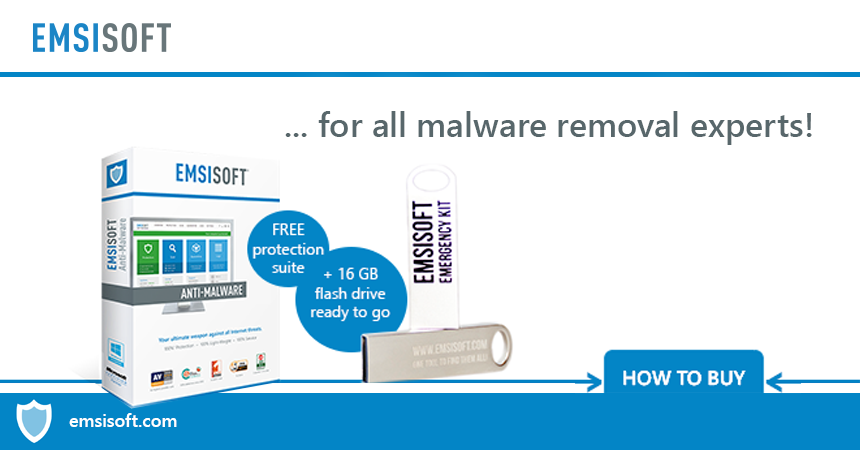 If you've got it, Emsisoft will find it. With the Emsisoft Emergency Kit Pro we even go above and beyond that – because if you caught it online, Emsisoft will find it – even offline.
Aside from Emsisoft's quality benchmarks earned by the highly effective Emsisoft Anti-Malware and Emsisoft Internet Security, the innovative Emsisoft Emergency Kit Pro offers unique attributes. The professional second-opinion scanner can make the difference compared to other products as it scans faster than any other where others can't: offline.
Scanning offline
Many of the available "quick-scanners" work based on cloud-scanning which naturally requires an active Internet connection – something you want to avoid with a heavily infected machine. Cloud-scanning seems convenient as it's easily accessible. It is indeed. Not only for you but also for the malware that feeds all your sensitive personal and company data into the cloud while you scan. Emsisoft Emergency Kit Pro does not rely on on cloud-scanning; it scans locally using millions of malware signatures, saving sensitive data for you and your company.
Fastest second-opinion scanner in the industry
Emsisoft Emergency Kit Pro offers a different approach: The unique software that can usually be started next to any other antivirus program, and scans your computer in 1-2 minutes which makes it probably the fastest second-opinion scanner in the industry. And the best of it? It's 100% portable, too! No time-consuming installation needed; just download and start scanning immediately.

Emsisoft Emergency Kit Pro in a nutshell:
With the purchase of Emsisoft Emergency Kit Pro we supply a 16 GB USB Stick for your convenience. This not only allows you to back up all your data but also enables the software to work offline. No unintended data upload, no loss, no trouble. The software on the stick updates itself with one single click.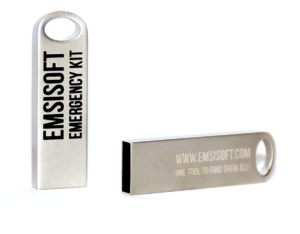 The key features are:
Malware Detection
Features the complete dual-scanner technology of Emsisoft Anti-Malware, with millions of signatures for all types of online threats.
Removal
Thorough quarantine or removal of detected objects; even the sophisticated ones.
Portable
Fully portable solution, no installation required. You can make unlimited copies of the stick.
Always up-to-date
All software- and detection-updates within the license period included for free.
Flexible
Bonus included: Emsisoft Commandline Scanner for best use in batch files. All features of the GUI-scanner and more!
Further information: www.emsisoft.com/en/business/eek 
Our Emsisoft Emergency Kit Pro offer
US $99 buys:
A 1-year license that cleans up to 250 machines.
Instant delivery of a licence key, plus a 16 GB USB-Stick.
PLUS: A 1-year full version of Emsisoft Anti-Malware for 1 PC.
System requirements:
Windows 7/8/10 or Windows Server 2008 R2/2012. The latest service packs are required. 1 GB RAM or more for best performance.
Video: Emsisoft Surf Protection vs malicious hosts and phishing domains