Emsisoft donates 100% of Christmas sales income to local fundraiser
December 18, 2014

3 min read
Here at Emsisoft, it goes without saying that our Christmas resolutions include to keep your digital life safe. We also wanted to do a little something different this year: we decided to keep it simple and stay to the core of what the Christmas thought is about: do something good for people around you.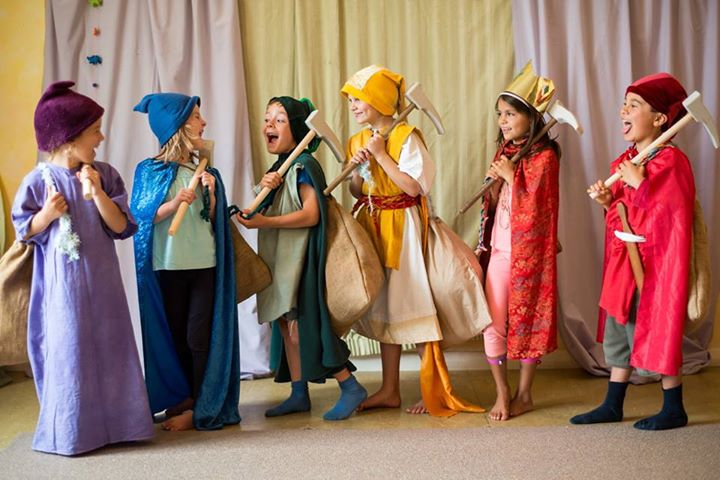 Since Emsisoft is a virtual company with employees located all around the world, that "around you" becomes a little tricky for the company. Emsisoft was born 11 years ago in Austria and the founder, Christian Mairoll,  just moved from Austria to New Zealand with his family. With that move we feel that our "headquarters" moved as well. For that reason we decided to donate all our revenues made on December 25th, 2014 to support a local project that has a direct impact on the small community.
New building needed urgently. Your help can make it happen!
Located in the rural service town of Motueka, at the top of the South Island of New Zealand, the small elementary school with an urgent problem: they need a new home. Like all Steiner/Waldorf schools they are independent from central control, and rely on school run fairs and the selling of hand made crafst to raise money. However, at the moment the stakes are high for this community and they could end up homeless.
To build an inspiring and unique new campus almost seems like an impossible project, therefore the school and it's kids are seeking support beyond its own community.
Learn more about the cause in this touching video:
"The lease for their school building expires in one year because the local hospital who provided it needs the space back. To find and create a new campus is an almost impossible project for the little school community of 50 families – and government funding is barely available. It's a personal concern for me to help this school to survive and thrive, because it focuses on community, arts, nature, ecology and children's diversity", says Christian, Emsisoft CEO.
100% of  revenue will benefit children in need
ALL revenue made from sales in the Emsisoft online store on December 25th, 2014 (ending at 23:59 UTC) will be donated to this school's fundraiser. This applies to all Emsisoft products, including:
So, whether you were looking for a new order, gift or renewal – do it on this day. This will also give you the chance for an extra gift (Softmaker Office for Windows, worth USD 69.95!).
It ain't over 'til it's over
For another 7 days only, we prolonged our Christmas offer: Get your Softmaker Office for Windows (3 PCs, Standard Edition) lifetime license for FREE on top of your order or renewal of Emsisoft Anti-Malware or Emsisoft Internet Security.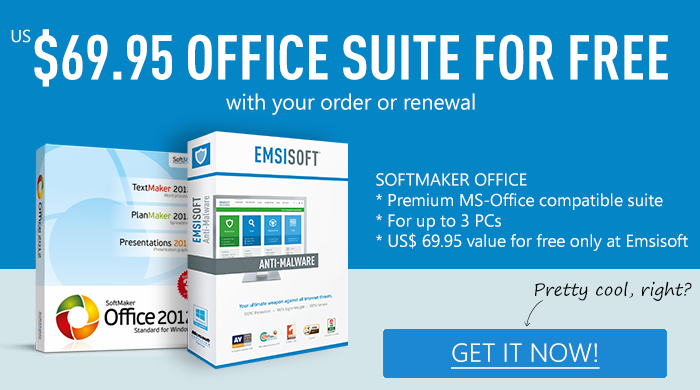 The Internet is a dangerous place, but you know that Emsisoft got your back. Shop safe,  make sure you enjoy your holiday season and spend it with the people you love!
We wish you a very Merry Christmas!
The Emsisoft Team
Protect your device with Emsisoft Anti-Malware.
Did your antivirus let you down? We won't. Download your free trial of Emsisoft Anti-Malware and see for yourself.
Start free trial