2014 Recap: What Happened in Internet Security and at Emsisoft
December 27, 2014

4 min read
Bye, bye 2014 – what an exciting year! Admittedly, I love annual reviews. Especially if the past year was such a good one as 2014 was. This is an attempt to recap what happened in the internet security scene and at Emsisoft as a company.
2014 – at the malware protection front:

Threats and attacks became even more sophisticated and increased in numbers. During the past year we saw more than 100 million new unique malware files and the number continues to grow exponentially; it actually doubles almost every year. Since it became impossible to analyze each and every of the more than 250,000 samples we receive each day manually, state-of-the-art technology is required. Our efforts in research and development during the last decade pay off today: The behavior blocking technology used in Emsisoft Anti-Malware and Emsisoft Internet Security constantly ranks in the upper quarter of all comparative rankings that we participate in and is proven to be one of the most effective virus- and malware-protection mechanisms available. Check our Collection of Comparatives Tests and Reviews for details.

Ransomware, as predicted earlier, became one of the top-dangers in 2014. Hackers did not only try to infect home computers but also targeted webservers frequently. Once infected via an exploit for an outdated Java– or Flash-plugin, ransomware encrypts all personal data files and doesn't release them until a ransom payment is made – usually in the $400 to $1000 range. Since the passwords are mostly stored online where nobody can access them, there is no way to crack the encryption password within a reasonable time (or even a human lifetime). Ensure that all your installed software is always up to date!

Potentially Unwanted Programs, in short "PUPs", are quite the opposite of furry little pets. Ethics in software industry seem to be lost completely at more and more software vendors. To make quick cash or fulfill venture capitals' growth expectations, an increasing number of freeware producers started to bundle nasty browser toolbars and other adware components with their software. Today you need to be even more careful and cautious if you read "freeware" next to a piece of software. Interestingly, even big well-known vendors take their reputation at risk with these things and even worse: Many antivirus vendors joined that dirty game too! Our malware analysis team already spends half of their overall analysis time with PUPs and the numbers accelerate in growth. Watch every step of software installations and untick any bundle offers that may mess up with your computer.
2014 – at Emsisoft: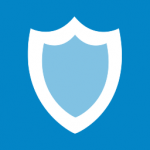 New user interface for Emsisoft Anti-Malware: Version 9 was the biggest leap forward in the product's 11-year history.
Emsisoft Anti-Malware transformed from a complementary malware scanner to a full grown-up antivirus package that can easily outperform most competitor products on the market – not only in protection, but also in usability and efficiency. We have received overwhelming positive feedback from the press and from customers on the current release. Please tell us what YOU like most about Emsisoft. We're keen on listening to your suggestions for further improvements.
New Emsisoft Internet Security: That new product combines the best of two worlds.
It takes the awarded protection features of Emsisoft Anti-Malware and adds the firewall layer of Emsisoft Online Armor for a premium overall protection suite. Strongly recommended for all laptop users who are frequently connected to different third party wireless networks.

New Emsisoft Mobile Security: Conquering new markets.
The computing power of your smartphone today is most likely much stronger than that of your very first home-computer one or two decades ago. More power makes it more interesting for attackers who try to grab your banking data or just want to let your phone call expensive numbers all day long invisibly. Emsisoft Mobile Security is the ultimate defense line for your Android device.

Company relocation: From day 1, Emsisoft always was a 100% virtual company.
That basically means we don't have a fancy office building, everyone works from whatever place he or she wants. We're now spread across 14 different countries and grew from a simple collaboration of just two geeks to a team of more than 25 well-organized professionals. In September this year, my family and I decided to relocate from Austria to New Zealand and that's why Emsisoft's company address has changed too. But rest assured that this will not affect you or our products' quality in any way. We're still committing to highest European privacy and security standards and spanning across almost all time zones means higher flexibility and better speed when it comes to react on new malware outbreaks or other emergency situations. There is always someone up and working at Emsisoft.

Polished up mission and ethics statement: Throughout the year we have developed a new corporate identity and design scheme which was incorporated in the new software user interface as well as on our new website.
We also realized it was time to refresh our mission statement, which is defined to summarize the essence of what we do as follows:
We at Emsisoft make the most powerful yet light-weight protection software, in a way that's easiest for everyone.
Unlike many antivirus software vendors, we're keeping ethical standards high. We are convinced that treating our customers in an honest and respectful manner is the foundation of sustainable business. We will say "no" to any crap software bundles, we will not betray our loyal customers for quick cash, we will not aim to collect any personal data (unless absolutely required to create specific features) and we will not collaborate with governments to whitelist surveillance tools (unless we are forced to by law). We commit to keep you safe from malware!
I wish you a good start into 2015!
Christian Mairoll,
Download now: Emsisoft Anti-Malware free trial.
Antivirus software from the world's leading ransomware experts. Get your free trial today.
Try It Now
Emsisoft CEO