uTorrent bundles bitcoin miner "EpicScale" with latest update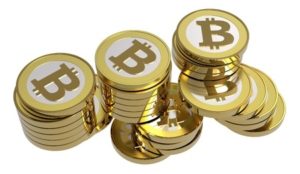 uTorrent, one of the most popular torrent clients for P2P file sharing, has reportedly been installing a Bitcoin miner silently in the background with version 3.4.2 build 28913, without user permission. uTorrent representatives have denied the claim and said it's "impossible" for any promotional software to be installed without the user's consent.
PUP on an "Epic Scale"
The software uTorrent has been bundling is called "EpicScale", which claims to help charities by using the CPU power of the computer to solve math problems for weather prediction, physics simulations and cryptography. However, Bitcoin mining is mainly a way of making money on a large scale, by using CPU and GPU resources. There is a lot of money to be made when there are millions of users running a bitcoin mining software in the background all the time. This makes people question their motives.
The issue was discovered when users reported a spike in CPU usage after installing the latest version of uTorrent. Later on, they found out that the spike was not caused by uTorrent itself but by EpicScale, which had installed itself on their computer without their knowledge.
Despite such reports uTorrent still denies the possibility of an installation without the user's consent:
"In the last 24 hours we have received less than a dozen inquiries out of several million offers. That should put this issue into perspective.

We have reviewed the issue closely and can confirm there is no silent install happening. We are continuing to look at the issue. But it is most likely that these users accepted the offer during installation. Our engineering team has just confirmed that it is impossible for partner software to be installed without user permission."
Thenextweb also performed a test and they were always greeted with an offer window for the software before it was installed. However, the various complaints suggest that there is more here than meets the eye.
What is up with uTorrent?
uTorrent aggressively bundled software in the past and the several advertisement banners clearly display the company's interest to monetize their platform. However EpicScale is an epic problem because high CPU usage can shorten the lifetime of a computer and make the user experience a lot worse. This sounds even more unacceptable when it is done without the user's consent. Even if the software was offered to users during installation, doing so on an opt-out basis is misleading. Hopefully uTorrent will take care not to go too far in this pursuit of quick cash.
Download now: Emsisoft Anti-Malware free trial.
Antivirus software from the world's leading ransomware experts. Get your free trial today.
Try It Now
Have a nice (malware-free) day!