WhatsApp scam falsely promises early access to voice calling
March 21, 2015

2 min read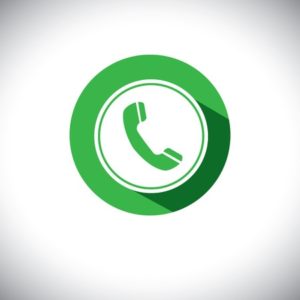 WhatsApp is loved by many. When the social network company announced a new voice call feature, it was met with excitement. Many users are anxious to try it out. But scammers are looking to take advantage of this enthusiasm by fooling users into thinking that completing a certain survey can give them immediate access to this new feature, which is still in development.
Scam prompts user to invite 10 friends
The scam is spread through a WhatsApp message which invites users to try the new voice call feature. This is the text displayed:
"Congratulations!! You've been invited to try Whatsapp Calling! Invite Your 10 WhatsApp Friends to Activate Whatsapp Calling".
As seen in the message above, users are asked to spread the message to 10 of their friends in order to get early access to the voice call feature, which is obviously a lie. The feature is still in development and will be released later this year to everyone once the application is updated. There is no such invitation program being carried out by WhatsApp. Due to the nature of the requested action (inviting more friends) the scam is self-propagating. Once this step is complete, users are asked to participate in a survey, which probably pays the scammers some amount of money. The victims end up spamming 10 of their friends, and because some people receive the app from a friend, they probably think it's legit. Thus, a lot of people end up completing the surveys or viewing ads which funds the cyber criminals.
If you have received any such message referring to a WhatsApp invitation from your friends, they are probably just victims of this or a similar scam. This is not the first time that scammers have resorted to this chain reaction technique. Scams regarding free phone recharges on social media were also spread using the same method. Keep in mind, a legitimate testing invitation will never ask you to spam your friends.
The key to avoiding scams is keeping your eyes open. Trust only on reliable sources, look to official press releases for news and always think about whether or not the offer is logical. If something sounds too good to be true, it probably is. Scams feed on excitement and impatience, careful examination usually gives them away.
Protect your device with Emsisoft Anti-Malware.
Did your antivirus let you down? We won't. Download your free trial of Emsisoft Anti-Malware and see for yourself.
Start free trial
Have a nice (scam-free) day!