Twitch user accounts possibly compromised
March 25, 2015

1 min read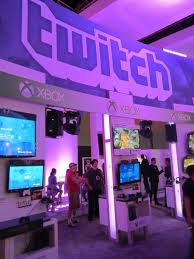 Twitch is a popular video network for gamers and accounts for 1.8% of all internet traffic in the U.S (during peak times) which is more than Hulu, Amazon and even Facebook. The social network for streaming, now owned by Amazon, recently announced that some of their user accounts may have been hacked. Although they have not fully declared a data breach, many users were sent an email telling them that their account information may have been accessed by unauthorized entities.
Private Information Leaked
According to Twitch, private information like passwords, e-mail addresses, user names, home addresses, phone numbers, and dates of birth may have been leaked. The passwords for all affected accounts has been reset. For users with linked accounts, links to other accounts in YouTube,Twitter and Facebook have also been removed to avoid further damage. Twitch communicated this information to all affected customers through email, and also through an official blog post. The Wall Street Journal managed to obtain one of such emails. Twitch had also recently given in to user demands for allowing shorter passwords.
This privacy leak is definitely not a good thing, but thankfully, Twitch have assured, much to the relief of affected users, that no credit card information was stolen. The hack was probably just an attempt to mine private data. Make sure you use a strong password, consisting on alphabets, numbers and special characters while creating accounts in order to keep your private data secure.
Download now: Emsisoft Anti-Malware free trial.
Antivirus software from the world's leading ransomware experts. Get your free trial today.
Try It Now
Have a nice (privacy infringement-free) day!