Emsisoft Anti-Malware achieves highest honor in AV-Comparatives "Real-World" Protection Test
In July 2013, Emsisoft has been awarded with "Advanced+",  the best award possible in AV-Comparatives' "Real-World" Protection Test and keeps playing in the upper league. In the half-yearly assessment, Emsisoft comes in 5th, if one takes into consideration exclusively the rate of infections not prevented, even 3rd.
We are especially happy about Emsisoft Anti-Malware's still acquitting itself very well as one of the few pure anti-malware products in the race against comprehensive Internet security suites.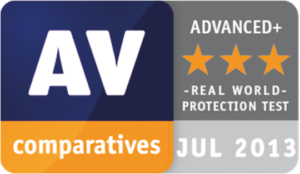 Emsisoft  Anti-Malware 7.0 has successfully stood its ground against 1972 test cases in this first half-year's 4 individual tests and gained two points above average for only 5 false alerts. 5 out of 19 participating products had to be degraded for partly very high false alert rates. Emsisoft Anti-Malware 7.0 puts the bar fairly high with 99.4% protection for the upcoming testing season with the now updated version 8.0. See for yourself and test this premium product for 30 days for free !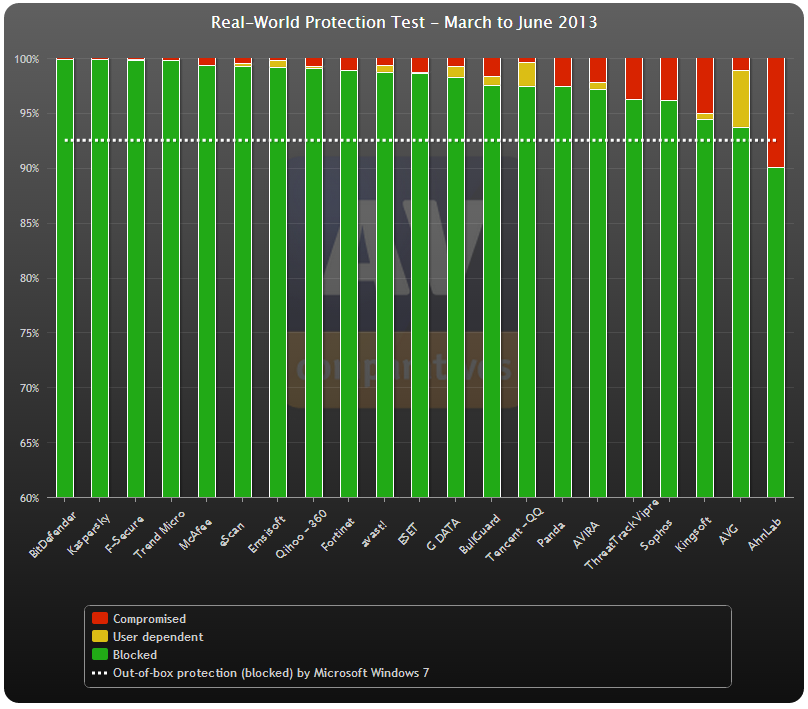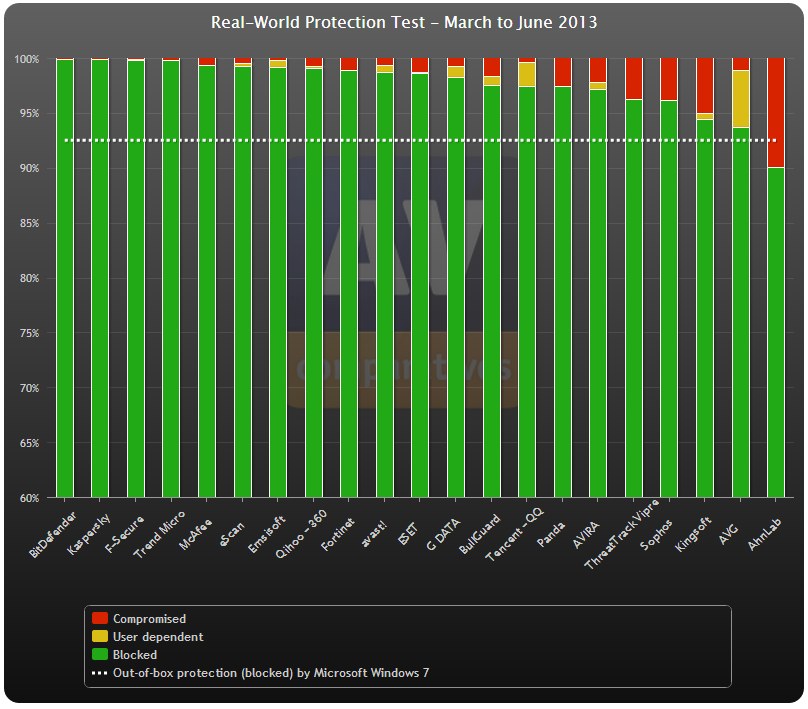 AV-Comparatives is an independent anti-virus testing organization that dedicate themselves to evaluating various security software in pretty realistic scenarios. Within the frame of AV-Comparatives' "Real-World" Protection Test, modern anti-virus products are put to the test by downloading genuine malware, willingly causing infections through websites, e-mails, etc. to see how their protection components work together and the different concepts implemented by their manufacturers (signature scan, website blocker, behavior blocker, cloud scans, heuristics, firewalls…) are evaluated in an objective manner.
Please download the detailed test report at AV-Comparatives.org.