Why we believe it's not ethical to sell antivirus software for Windows XP any longer
December 2, 2015

5 min read
A few weeks ago, Windows XP turned 14.
Have you heard about the concept of dog years? It's based on the belief that one dog year is equivalent to seven human years. Well, there's also a theory that one computer year equals 20 human years. When you apply the concept of dog years to computers, a 14-year-old computer would be 280 years old in human years – and it's difficult to argue with the idea that an operating system is any different. In fact, hardware usually outlives software, which should remove all doubt that XP has passed its use-by date.
Microsoft clearly thinks so, given that it wound up support for XP in April 2014.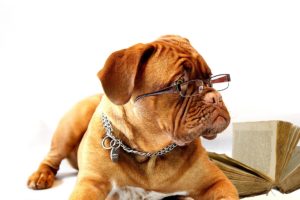 Yet, according to the latest newmarketshare data, XP is still the second most popular operating system, with an 11.68% market share in October 2015. While this falls well behind current market leader Windows 7, which has 55.71% of market share, it's still a significant number.
Only about five per cent of Emsisoft users are still running XP. While this is far fewer than the proportion still using XP in the general population (showing how savvy our customers are), we think it's still too many. If you are still running XP or Vista, or know someone who is, read on – it could save you thousands of dollars and innumerable hours of anxiety.
Prepare to dodge the bullets if you're being told you're still protected
Old operating systems like XP and Vista are not only insecure because of their age but also because they lack several operating system kernel features that help anti-virus and anti-malware providers deliver their critical security features.
As tech writer and all-round geek Chris Hoffman says, Windows XP is the security equivalent of Swiss cheese. Not only does Microsoft no longer support XP, as of July this year, it no longer provides virus definitions and updates for its Malicious Software Removal Tool. There are new threats all the time. This year, there's been an increase in ransomware along with a super-critical bug that opens a doorway, through an OpenType fonts vulnerability, and gives attackers full access to your PC.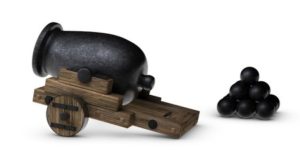 Even with the best anti-virus or anti-malware solution in place, you're vulnerable to attack. It's a bit like installing a state-of-the-art home security system and then leaving all your doors and windows open when you go away for the weekend.
Put simply, it's no longer ethical to sell antivirus software that pretends to protect XP and Vista when both lack significant security features in their core structures.
What have frogs got to do with XP and Vista?
You know how many developing countries leapfrog technologies and end up more equipped than some so-called developed nations? Think of Bangladesh, which has gone from having very few telephones to almost everybody owning a cell phone, skipping landline phones altogether. Some new cities in China have adopted solar power, completely bypassing fossil fuels.
One of the reasons Windows XP has remained so popular is that its successor Windows Vista was so unpopular. And even though Microsoft released Vista's successor Windows 7 back in 2009, it took a few years to be embraced – only overtaking XP in total market share at the end of 2011.
However, if you are one of those who have been reluctant to upgrade to either Windows 7 or 8.1, it is now time to leapfrog the majority of Windows users and switch to Windows 10.
Just like these leapfrogging countries and cities, moving from XP to Windows 10 is an opportunity to skip inferior technologies and more directly to a more advanced system.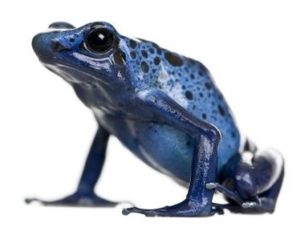 According to Dan Graziano at CNET, Windows 10 "isn't like the horrors you may have heard about with Windows 8". In fact, it isn't all that different from Vista or XP from a visual standpoint. As well as a return to the familiar Start button and desktop interface that XP and Vista users know and love, Windows 10 offers a huge range of new features.
If you've heard rumours about how Windows 10 is spying on its users, check out 'The truth about Windows 10 spying on almost everything you do' for our detailed analysis. There are several steps you can take to maximize your privacy while using Windows 10, and we encourage you to explore these options.
And, like Emsisoft, Microsoft's latest operating system operates as a service rather than a single product that will inevitably become obsolete. Effectively, you sign up as a customer for ongoing updates to its features and functionality. All Windows 10 devices will continue to receive updates "for the supported lifetime of the device". In other words, it will be updated for as long as your hardware meets the specifications.
If you're running XP or Vista, buying a license today for Windows 10 Home will cost $119 (£99). The Professional version costs $199 (£189).
Once you've installed Windows 10, you will be able to automatically upgrade to Emsisoft Anti-Malware and Emsisoft Internet Security version 11, which was released on 12 November and represents another leap in technology. You can find out more about the features here. As always, all customers who already own a valid Emsisoft license will receive this new version at no cost.
Watch your computer speed up with a new OS
If you're worried that some of your software programs won't run on Windows 10, a virtual machine environment (or the XP compatibility mode that's included in Windows 10) could be the solution. This means you can keep using your XP software and hardware while at the same time knowing you're doing so on a modern, supported, secure operating system.
Even though this is a good option, some of you may still wonder whether it would be better to buy a new PC or laptop, but that's generally unnecessary – most people are pleasantly surprised how much faster their computer runs with a new operating system.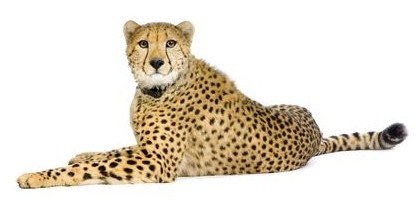 However, some older machines may not be capable of running it. Basically, you will need the following:
Processor: 1GHz CPU or faster
RAM: 1GB (32-bit) or 2GB (64-bit)
Disk space: 16GB (32-bit) or 20GB (64-bit)
Graphics: DirectX 9-capable video card with WDDM driver
If your computer doesn't meet these specifications, you may wish to consider buying a new PC or laptop.
The sun is setting
Emsisoft Anti-Malware 11 and Emsisoft Internet Security 11 will not run on XP and Vista, but the good news is that we will keep providing daily updates for XP and Vista users running Version 10 of our security suites until April 2016 as planned, so you have a little more time to upgrade.
Since Microsoft first announced that it was no longer backing XP back in April 2013, Emsisoft has been committed to giving our customers this decent "sunset provision". However, even with our extended protection your Windows XP computer will still be vulnerable to an attack. If someone discovers a flaw in the operating system and decides to exploit it, Microsoft will not issue a patch.
With Windows 10 now available, is there really any good reason to delay? Consider upgrading today.
Protect your device with Emsisoft Anti-Malware.
Did your antivirus let you down? We won't. Download your free trial of Emsisoft Anti-Malware and see for yourself.
Start free trial