Speedy and spot-on: Emsisoft makes the AV-Comparatives Top Rated Product list again in 2015
January 31, 2016

3 min read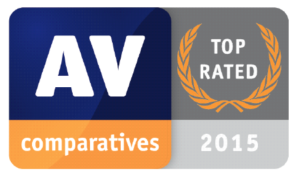 It's official – if you want an anti-malware solution that is simple to install and doesn't grind your computer to a halt, we have the security product for you. For the second year in a row, we have been awarded "Top Rated Product" status list by AV-Comparatives, an independent test lab that undertakes rigorous testing of security software products.
AV-Comparatives has just released its summary report for 2015, titled "Anti-Virus Comparative Summary Report 2015", in which it announced the annual awards: "Emsisoft is a Top Rated Product this year, with four Advanced+ awards. It wins Bronze Awards for File Detection and Performance."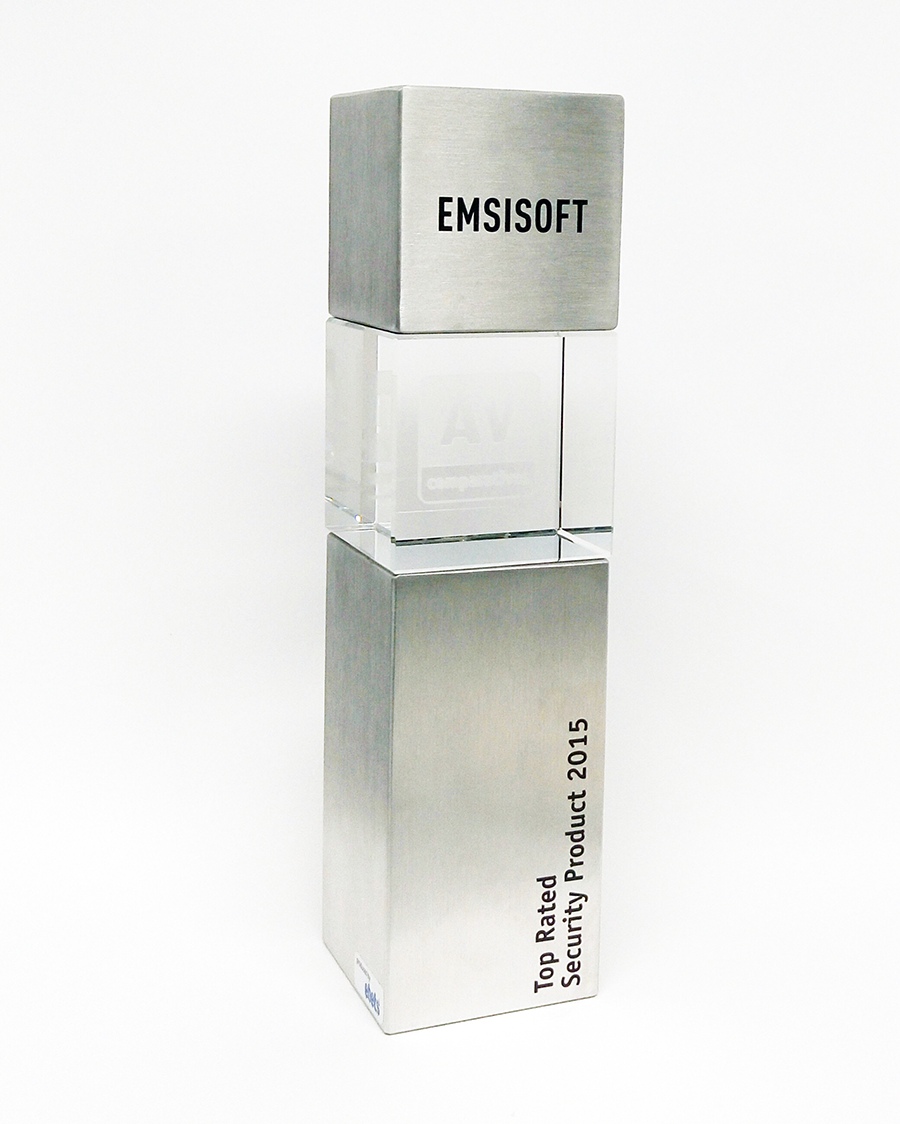 The report goes on to say, "The program's modern interface makes all important functions and information easily accessible from the home page. We also like the information and explanations provided by the setup wizard, such as the illustration of PUAs and advice on updating/scanning/checking real-time protection, and feel these would be very helpful to non-expert users."
Emsisoft qualified for "Top Rated Product" status by achieving more than 90 points throughout the year, including an award in the lab's Real World Protections tests, making us one of only six vendors to receive this accolade among the pool of 21 vendors.
Two Bronze Awards to add to Top Rated Product status
Emsisoft also received two Bronze Awards, for both File Detection and Performance.
We qualified for the Bronze Award for File Detection because our anti-malware product achieved an Advanced+ in at least one of the two tests and scored over 99.5% both times.
The File Detection test evaluates the static file scanning engine component, which is one subset of the protection features provided by security products. AV-Comparatives notes that a high detection rate of malware, without causing too many false alarms, is "one of the most important, deterministic and reliable features of an anti-virus product".
When announcing the Bronze Award for Performance, AV-Comparatives noted in its summary report that Emsisoft "demonstrated a lower impact on system performance than other products". In other words, our products have minimal impact on system performance when users are performing their usual computing tasks.

The nitty gritty
The "Anti-Virus Comparative Summary Report 2015", which looks at all the comparative tests of 2015, not just the latest ones, is based on the results shown in the various comparative tests conducted throughout the year, as well as from observations made during the tests.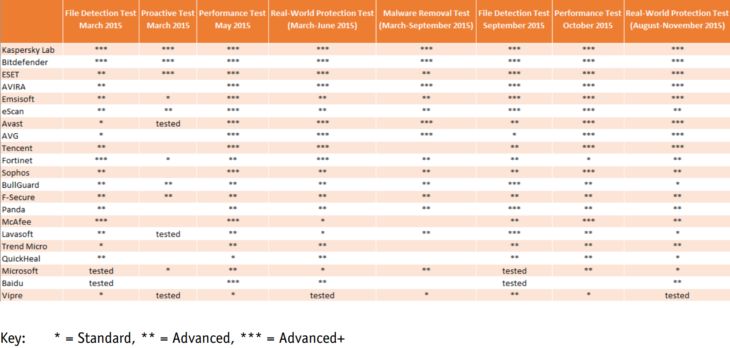 In 2015, the four Advanced+ (three star) awards that Emsisoft earned include:
Performance Tests in May and again in October 2015
File Detection Test in Sept 2015
Real World Protection Test in Dec 2015.
"Advanced+ is the highest rating issued by AV-Comparatives to the best performing, top tier security products," says our company founder and CEO Christian Mairoll. "It's the second year running we've made the Top Rated Product list and we're delighted to be recognized for consistently producing a great anti-malware product.
"We're really pleased to be ranked among the six who made the Top Rated list, along with Avast, AVIRA, Bitdefender, eScan and ESET, given we are one of the smallest vendors in the pool of 21."
Protect your device with Emsisoft Anti-Malware.
Did your antivirus let you down? We won't. Download your free trial of Emsisoft Anti-Malware and see for yourself.
Start free trial
For further reading, please find the full annual report here.