Introducing: Emsisoft product updates and new versioning scheme (2017.1)
February 1, 2017

3 min read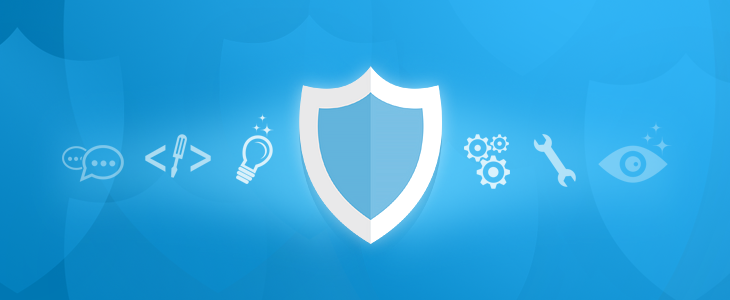 At Emsisoft, we have a simple but powerful belief: if you purchase one of our anti-malware products, you will not just buy a piece of software, but the latest and best possible protection for your devices. This service driven philosophy is practiced throughout all of Emsisoft, from software development to support, working in short cycles to deliver constant innovation to you, our customer.
That is why we are announcing that we will retire our current versioning scheme for Emsisoft Anti-Malware, Emsisoft Internet Security and Emsisoft Enterprise Console and replace it with a simple one based on year and month, starting with the January release 2017.1.
What does this mean for you?
First of all, don't worry: you will be just as protected as you have been previously, and apart from a new version number appearing in your software with the next update, everything will stay the same. What's exciting is that new features for our Windows anti-malware products, whether big or small, will now be launching more frequently, rather than being rolled up in an annual release. Malware never sleeps, but neither do we.
Accompanying this change will be blog posts (just like this one) focusing on all the exciting new features and improvements our team is introducing, as well as a newsletter to make sure you'll know about the latest news as soon as they go live. If you haven't already, make sure to subscribe to our Emsisoft newsletters here.
2017.1: Introducing an All-New Permissions System
To kick off our 2017.1 release, we are launching a completely revamped Permissions System. Whether it's the shared family computer or a complex business network: managing who has access to security settings is critical to avoid accidental or purposeful changes. Our existing system, while robust and working well, has been in place for 10 years, and we knew we can make things simpler for our customers.
Practical permission settings right out of the box
Instead of tedious manual setting of permissions for each user, we are introducing two simple groups: Administrators and All other users. Best of all: we have set the permissions for both to restrict making changes for non-admin users by default, so you can rest easy knowing that only those with Windows admin accounts are able to make changes to the Emsisoft permissions.
Customize to fit your needs
Need to customize permissions for your company network beyond the default groups? No problem, you can simply select the desired level of access for each user account from our brand new, risk-based permission levels:
Full Access: Unrestricted full access to all components of the software.
Basic Access: Can view settings, but can't change them. Can run scans and quarantine found objects. Can decide what to do on alerts.
Read-only access: Can view settings, but can't change them. All alerts and events are handled automatically. Read-only notifications.
No Access: Can't view the program interface. All alerts and events are handled automatically. Read-only notifications.
Of course you still have the ability to set a Master Key to give anyone with the correct password full access on a temporary basis.
2017.1 Improvements: Faster scanning and quarantining, extended API and more…
But wait, there's more. Our team has been busy spring cleaning our code to squeeze even more performance out. In practice, this means faster scanning using a brand new scan engine, faster quarantining of suspicious files and faster importing of host files for Web Protection.
We've further improved our integration with Remote Monitoring and Management partners by extending our API to support notification settings.
Download now: Emsisoft Anti-Malware free trial.
Antivirus software from the world's leading ransomware experts. Get your free trial today.
Try It Now
Last but not least, we have squashed numerous small bugs and made small UI tweaks so everything keeps running smoothly and looking as good as you'd expect.