Emsisoft grabs #1 spot in AVLab's on-demand malware scanner test
November 10, 2017

2 min read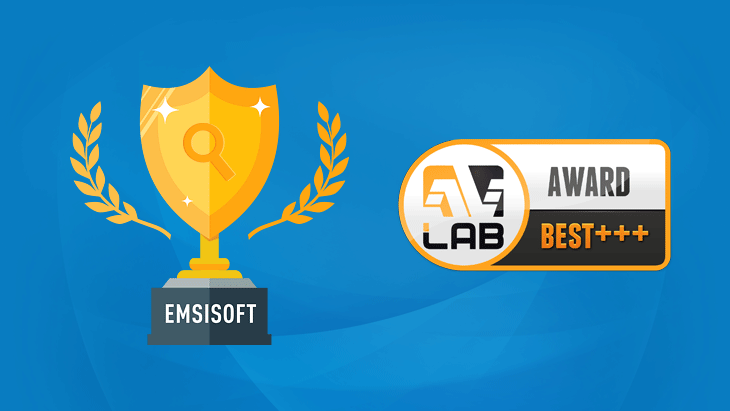 In October 2017, independent IT security product analysts AVLab set out to find which free antivirus product offers the best on-demand scanning. The results are in, and we're delighted to announce that Emsisoft Emergency Kit came out on top, scoring a shiny award badge in the process.
AVLab testing methodology
An antivirus' ability to identify and remove digital threats hinges on whether or not it can actually detect malicious files. This was the core focus of AVLab's most recent tests.
The testing took place on a virtual image of Windows 10 Professional x64 complete with the latest updates. All antivirus applications were installed with default settings and updated at the time of scanning to ensure signatures were fully up to date.
Over the course of six days, the Polish company subjected 10 free IT security products to thousands of malware samples that were obtained in cooperation with independent researchers. To make the testing as challenging as possible, the malicious applications were collected just 24 hours prior to each test day.
Emsisoft scores highest detection rate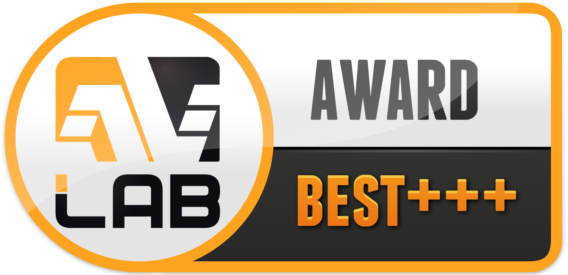 We're proud to report that Emsisoft emerged at the very top of the charts. Emsisoft Emergency Kit detected 17,483 of the 18562 malware samples (93.73 percent), earning us the AVLab Best+++ Award!
A few of our competitors didn't fare as well, with the 24-hour freshness of infected files proving to be too much of a challenge for some (we're looking at you here, Windows Defender).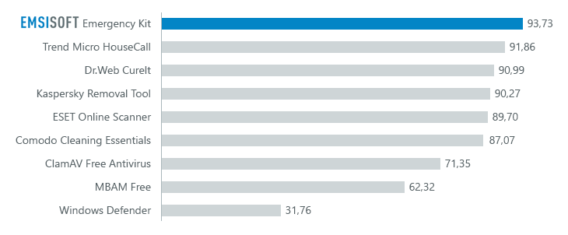 In addition to our great detection score, AVLab also noted that Emsisoft Emergency Kit's scan duration was on the speedy side. On-demand scanning can be a time-consuming process (one of the tested products took several hours to complete a scan!), so we are happy to see our efforts in creating a lightweight, bloat-free product paying off even in stringent test conditions.
Yet we are not surprised at the results, as its scanning and removing technology is the same that powers our flagship product, Emsisoft Anti-Malware, which boasts class-leading behavior-blocking to prevent even the smartest malware from harming your computer.
Not convinced? Try it out free for 30 days, no commitment or account required.
About AVLab
AVLab tests are independent, reliable and painstakingly crafted to resemble real-world conditions. The malware samples used in this test are obtained via independent researchers rather than through security software developers. This allows for total impartiality and ensures antivirus developers are unable to artificially boost their threat detection scores.
Want to learn more about the test? Download the full report in Polish or English, or check out the awards we've won in the past on our awards page.
Download now: Emsisoft Anti-Malware free trial.
Antivirus software from the world's leading ransomware experts. Get your free trial today.
Try It Now
Have a fantastic (malware-free) day!