New in 2018.2: Less intrusive, smarter notifications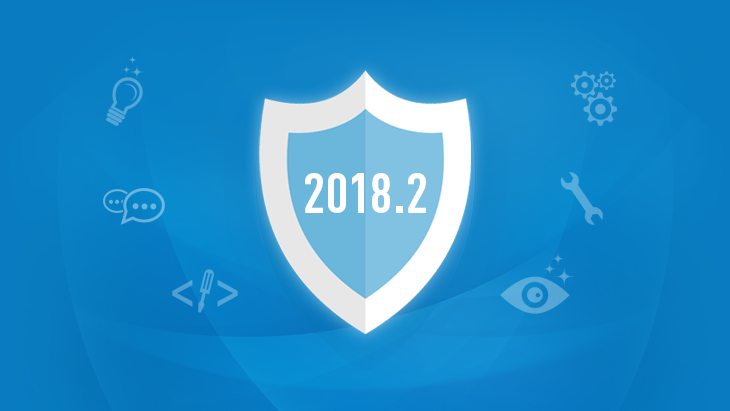 The feedback from our users was loud and clear: "Please reduce the number of notification popups to make the software less noisy."
So, our team sat down to think about how we could make our notifications less intrusive while still providing our users with as much information as possible. After all, we want our users to always be in control of what's going on in order to maximize protection.
Over the past month we worked out a series of improvements, some big and some small. The most significant one is a new option in the Behavior Blocker alert settings that allows you to limit notifications to actual malware alerts only, while hiding all the online reputation checks for programs that appear suspicious to Emsisoft Anti-Malware. Additionally, we made sure that you can disable most types of notifications permanently now (such as the recommended security readings) if you don't see value in them. This, together with some more minor user experience improvements, will hopefully reduce the noise of the software to a level that satisfies even the most extreme requirements.
All 2018.2 improvements in a nutshell
New: Behavior Blocker alert option "Auto resolve, notifications for threats only", which replaces the previous default setting "Auto resolve, with lookup notifications".

New: Ability to permanently disable "Recommended reading" notifications.

New: Shortcut button "Fix now" to resolve any non- or partially- protected product states.

Several minor UI/UX improvements for a smoother workflow, i.e. reworded malware notifications.

Improved compatibility with Windows Security Center.
Several minor tweaks and fixes.
New: Behavior Blocker alert option "Auto resolve, notifications for threats only".
Several minor tweaks and fixes.
How to obtain the new version
As always, so long as you have auto-updates enabled in the software, you will receive the latest version automatically during your regularly scheduled updates, which are hourly by default. New users, please download the full installer from our product pages.
Note to Enterprise users: If you have chosen to receive "Delayed" updates in the Update settings for your clients, they will receive the new software version no earlier than 30 days after the regular "Stable" availability. This gives you time to perform internal compatibility tests before a new version gets rolled out to your clients automatically.
Download now: Emsisoft Anti-Malware free trial.
Antivirus software from the world's leading ransomware experts. Get your free trial today.
Try It Now
Have a great and well-protected day!