New MyEmsisoft web portal replaces License Center
February 23, 2018

2 min read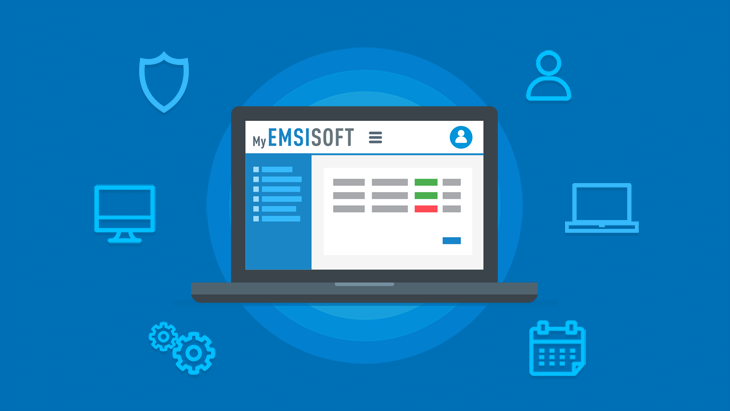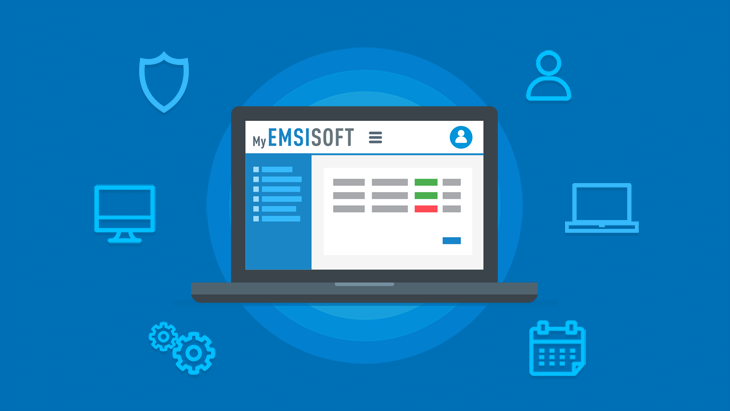 After being in service for more than a decade, it's now time for our old Emsisoft License Center to retire. Its successor carries the name MyEmsisoft and is available – who would have guessed – at https://my.emsisoft.com. New web development standards required us to re-develop the portal from scratch and will also ensure that it's future proof for many exciting things to come.
For now, the functionality of MyEmsisoft is quite manageable. After logging in with your existing Emsisoft user account credentials, you'll see the following available panels:
Overview: Lists all of your assigned active devices with Emsisoft Anti-Malware installed. New here is the ability to check the protection status of each computer. You'll see a red warning if a device hasn't updated in a while or when its license expired.
Personal Licenses: Lists all Emsisoft Anti-Malware license keys assigned with your user account, including their start and end dates. The menu on the right provides shortcuts to renewal purchase and referral rewards program options. Clicking on the arrow at the left end of each row opens a list with all devices that are using the license key. New here is the ability to clear an assigned seat of your license key, which is handy if you want to move your license to new hardware.
My Account: Click your user name at the right top of the page to view and edit your user account settings. Here, you can not only select which newsletter channels you want to subscribe to, but also change your preferred language and password.
MyEmsisoft adapts dynamically to your available screen size and displays well on mobile phones, too.
Download now: Emsisoft Anti-Malware free trial.
Antivirus software from the world's leading ransomware experts. Get your free trial today.
Try It Now