Emsisoft Mobile Security Scores 100% Detection Rate in Latest AV-Comparatives Test
April 15, 2018

3 min read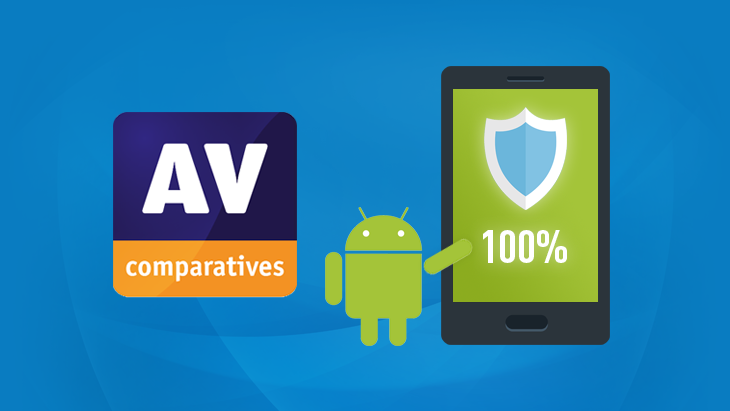 As smartphones and mobile devices play an increasingly important role in our day to day lives, it's only natural that the amount of malware targeting these systems continues to grow. To combat this threat, a number of developers have released security apps designed to prevent malware infection but the level of quality of most of them is somewhat questionable, to say the least.
To address this issue, independent antivirus software testing group AV-Comparatives began testing Android security products in 2017. The results of this year's round of testing are in, and we're excited to report that Emsisoft Mobile Security scored top marks!
Testing Methodology
More than 200 security products were tested against 2,000 of the most common Android malware threats of 2017. When such recognizable malware samples are used in testing, a decent anti-malware app should feasibly be able to achieve detection rates of at least 90 percent without too much hassle.
Testing took place on an automated Android testing framework on Nexus 5 devices running Android 6.0.1. This allowed testers to create realistic conditions without going through the headache of manually testing thousands of malware samples against the 200+ antivirus products.
All the products and their respective malware definition libraries were fully updated prior to testing. If a product offered to activate additional security functions, these features were enabled. Each device was also allowed to connect to the Internet to access cloud services.
Emsisoft Mobile Security achieves 100% detection rate
We're happy to report that Emsisoft Mobile Security successfully caught every single piece of malware that came its way, scoring a flawless detection rate of 100 percent with zero false alarms!
However, not all the antivirus products fared so well. In fact, of the 200+ applications tested, only 84 were able to achieve a detection rate of 30 percent or higher! Seventy-nine of the tested security apps detected less than 30 percent of the Android malware samples or had a high false alarm rate, while a further 41 products were removed from the Play Store altogether in the two months following the testing due to being buggy, unsafe or ineffective.
What do the results mean?
The results are evidence that the mobile security market can be tricky to navigate. Google's relatively relaxed screening process means it's very easy for just about anybody to upload an app to the Play Store and market it as the next greatest security tool. The report also highlights the need to be extra wary when looking for reputable mobile products. Most of the apps tested had a review score of 4 or higher on the Play Store, despite the majority of them offering lackluster protection.
We're proud to see Emsisoft Mobile Security achieving such great results amidst a sea of decidedly dubious antivirus products. Quality protection is our number one goal, and we'll continue to work on crafting quality products that provide you, our customers, with the high level of security you need to keep yourself safe online.
About AV-Comparatives
Austrian-based AV-Comparatives is an independent group devoted to testing the effectiveness of antivirus software. The organization provides high-quality, freely accessible reports that provide valuable insight into the performance of various security products on a range of operating systems. Products that score highly on AV-Comparatives tests can generally be trusted to provide a good level of protection against modern digital threats.
Read the AV-Comparatives Android Test 2018 in full here, or have a look at other awards we've won in the past here.
Protect your device with Emsisoft Anti-Malware.
Did your antivirus let you down? We won't. Download your free trial of Emsisoft Anti-Malware and see for yourself.
Start free trial
Have a glorious (malware-free) day!