New in 2018.5: Redesigned referral program, MyEmsisoft improvements and GDPR compliance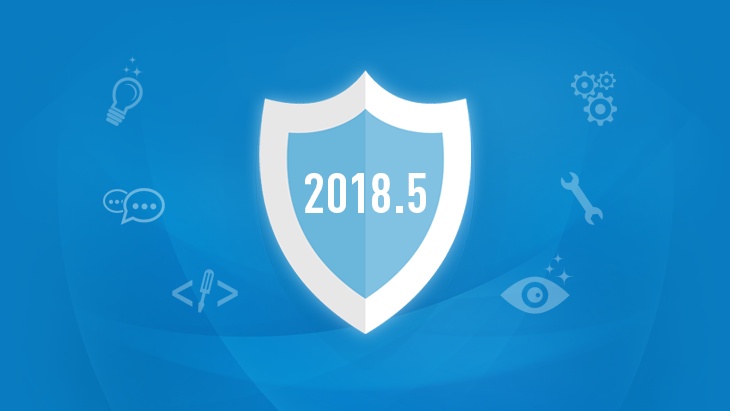 GDPR, the new General Data Protection Regulation of the European Union, required us to review our Privacy Policy and change a few operational mechanisms, which kept our teams quite busy in May. While the visible improvements in Emsisoft Anti-Malware are mostly of cosmetic nature in this release, the changes in our online portal MyEmsisoft will certainly have a major impact.
We have redesigned the Emsisoft Referral Program to make it easier and more encouraging to spread the word about Emsisoft. We rely on your help to make people aware of the protection capabilities of Emsisoft Anti-Malware – but we don't expect you to recommend us for free! We offer a generous incentive: for every referred purchase of our software, we'll give you a six month extension on your own full version license.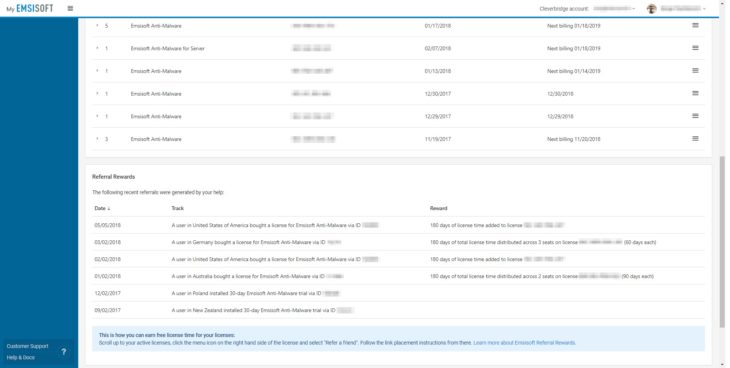 Sounds too good to be true? Well, it is true. You just need two friends to buy Emsisoft Anti-Malware each year, and you'll have your own malware protection completely for free! More on the new Emsisoft Referral Program.
All 2018.5 improvements in a nutshell
Moved the License panel from Settings menu to Overview menu.
GDPR compliance fixes.
Improved malware detection and protection.
Several minor tweaks and fixes.
Improved: Stability and reliability.
Several minor tweaks and fixes.
GDPR compliance fixes.
Several minor tweaks and fixes.
New: Referral History in Licenses panel.
New: Optional sign up and login via Facebook and Google.
Improved: User account and newsletter management.
Several minor tweaks and fixes.
How to obtain the new version
As always, so long as you have auto-updates enabled in the software, you will receive the latest version automatically during your regularly scheduled updates, which are hourly by default. New users, please download the full installer from our product pages.
Note to Enterprise users: If you have chosen to receive "Delayed" updates in the Update settings for your clients, they will receive the new software version no earlier than 30 days after the regular "Stable" availability. This gives you time to perform internal compatibility tests before a new version gets rolled out to your clients automatically.
Protect your device with Emsisoft Anti-Malware.
Did your antivirus let you down? We won't. Download your free trial of Emsisoft Anti-Malware and see for yourself.
Start free trial
Have a great and well-protected day!