New in 2018.6: Improved settings panel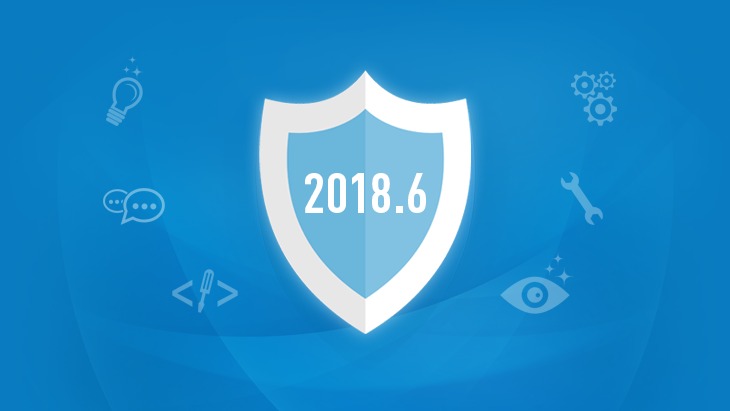 Over the next couple of months we plan to refresh the entire user interface of Emsisoft Anti-Malware. The current design served us well for the last four years, but in order to stay on top of modern design trends and changed user experience requirements (e.g. touch screens), it is time for us to get a bigger change on the road.
User interface changes typically mean a lot of development work, so we are going to migrate to our new design in stages. Our first step, which you can see in this month's 2018.6 release, is a completely redesigned and re-organized settings panel.
Instead of top menu tabs that open individual pages with custom designed settings pages, the new version merges all settings on one well-structured panel that is much easier to navigate. We also took the opportunity to question the old sorting and grouping of settings and re-organized all sections to what we believe provides the best work efficiency for you, i.e. we moved the most used features to the top.
See for yourself and don't hesitate to provide us feedback in the comments below!
All 2018.6 improvements in a nutshell
Redesigned and re-organized settings panel.
Renamed Game Mode to Silent Mode.
Improved auto-update functionality.
Improved handling of license subscriptions.
Improved MSI uninstaller.
Improved offline installation process.
Minor user interface changes.
Several minor tweaks and fixes.
Added a setting to disable registry scans for all scan types.
Several minor tweaks and fixes.
Several minor tweaks and fixes.
How to obtain the new version
As always, so long as you have auto-updates enabled in the software, you will receive the latest version automatically during your regularly scheduled updates, which are hourly by default. New users, please download the full installer from our product pages.
Note to Enterprise users: If you have chosen to receive "Delayed" updates in the Update settings for your clients, they will receive the new software version no earlier than 30 days after the regular "Stable" availability. This gives you time to perform internal compatibility tests before a new version gets rolled out to your clients automatically.
Download now: Emsisoft Anti-Malware free trial.
Antivirus software from the world's leading ransomware experts. Get your free trial today.
Try It Now
Have a great and well-protected day!