Emsisoft wins international award for ransomware removal
August 17, 2018

2 min read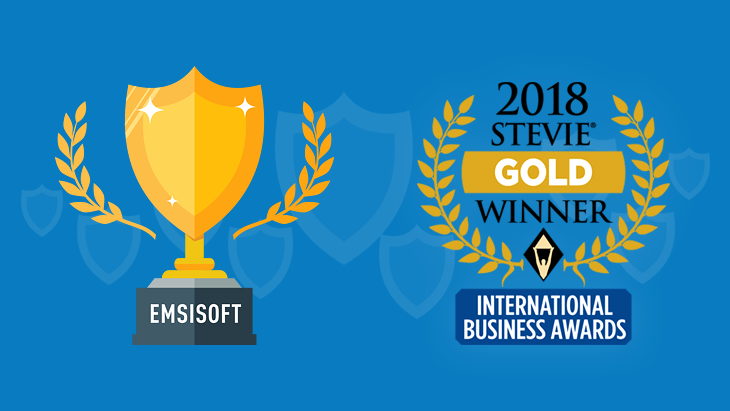 We are incredibly proud to announce that Emsisoft Emergency Kit was named the Gold Winner of the 2018 Annual Stevie® International Business Award for Best Ransomware Removal Tool.
Emsisoft Emergency Kit
Ransomware has victimized individual private users, businesses of all sizes, non-profit organizations, and even governments in all levels. Here at Emsisoft, we do our part in helping reduce cybercrime by partnering with organizations such as No More Ransom and providing powerful antivirus and anti-malware solutions such as Emsisoft Emergency Kit.
Emsisoft Emergency Kit is a free malware emergency kit that scans and cleans infected computers. It scans the infected PC for Ransomware, Viruses, Trojans, Spyware, Adware, Worms, Keyloggers and other malicious programs. It is also available as Emsisoft Emergency Kit Pro for commercial use.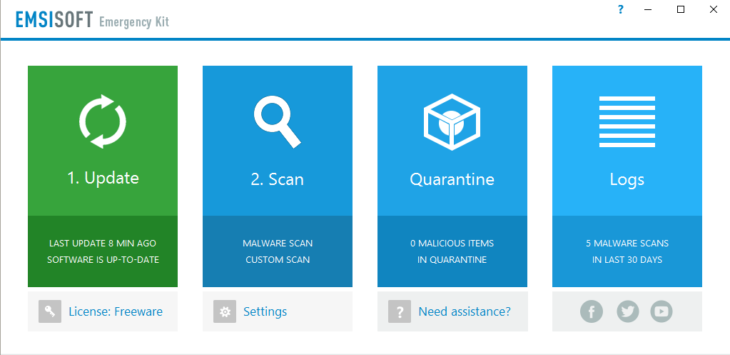 Emsisoft Emergency Kit has once again proven its effectiveness by being named the best Ransomware Removal Tool by a prestigious, international award-giving body.
If you'd like to know more about Emsisoft Emergency Kit, go here to get additional information and to download the program for free.
The Stevie International Business Award
The International Business Awards (IBA) are the world's premier business awards program. The 2018 IBAs received entries from 74 nations and territories, with more than 3,900 nominations from organizations of all sizes and in virtually every industry. Stevie Award winners were determined by the average scores of more than 270 executives worldwide who participated on 12 juries.
To learn more about the Stevie International Business Awards please click here. To see the recent awards Emsisoft has received, click here.
Protect your device with Emsisoft Anti-Malware.
Did your antivirus let you down? We won't. Download your free trial of Emsisoft Anti-Malware and see for yourself.
Start free trial
Have a great (malware-free) day!