New in 2018.8: Redesigned user interface for improved usability
September 4, 2018

2 min read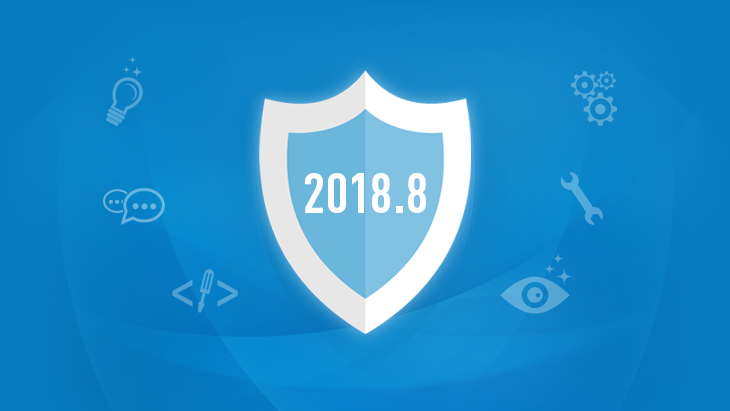 It's finally here! Introducing the redesigned Emsisoft Anti-Malware interface.
More than just a new look, the updated Emsisoft Anti-Malware interface was redesigned with you in mind. Don't worry, we kept all the functionalities you know and love, while we made it more user-friendly and upgraded optimization for the latest Windows machines.
The menu was moved from the top to the left side. That design pattern follows Microsoft's new guidelines for Windows and web applications and has become common practice in recent years. It makes better use of wide screens and allows for more flexibility in terms of menu content items. Using the new hamburger button at the left top (three horizontal lines symbol), you can also collapse the menu to a slim icon-only bar to keep it as compact as possible.
The new user interface is able to dynamically adapt to your available screen size for optimized readability.
You will also notice that all the content panels are now scrolling pages, similar to websites. This particularly improves handling when using touch screens and further blurs the line between desktop and web apps.
Dark mode is not in this update, but it's definitely on top of our to-do list for one of the upcoming releases – stay tuned!
All 2018.8 improvements in a nutshell
Moved the main menu from top to left.
Redesigned and re-arranged content panels.
Improved access to About panel.
Several minor tweaks and fixes.
Several minor tweaks and fixes.
How to obtain the new version
As always, so long as you have auto-updates enabled in the software, you will receive the latest version automatically during your regularly scheduled updates, which are hourly by default. New users, please download the full installer from our product pages.
Note to Enterprise users: If you have chosen to receive "Delayed" updates in the Update settings for your clients, they will receive the new software version no earlier than 30 days after the regular "Stable" availability. This gives you time to perform internal compatibility tests before a new version gets rolled out to your clients automatically.
Download now: Emsisoft Anti-Malware free trial.
Antivirus software from the world's leading ransomware experts. Get your free trial today.
Try It Now
Have a great and well-protected day!