New in 2018.9: Improved Web Protection and New Dark Mode
October 3, 2018

2 min read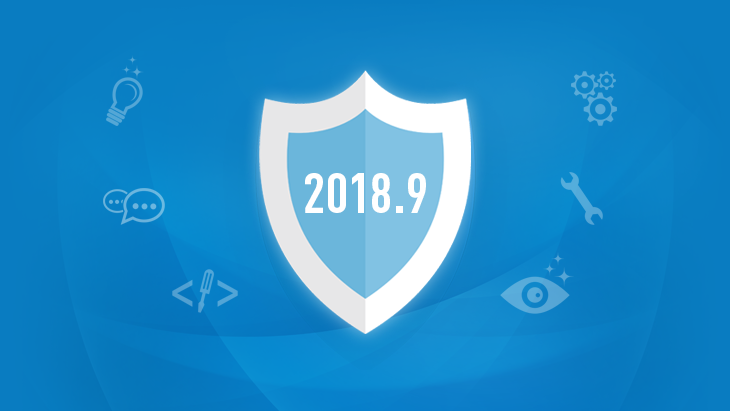 Over the last couple of months, our research and development team has created a new technical foundation for Emsisoft Anti-Malware's Web Protection to make it more robust and compatible with the latest changes in common web browsers.
Microsoft Edge is now fully supported and we also made some changes to stop Chrome incorrectly flagging our software as incompatible – without making any compromises on the level of protection provided to you.
The latest software release also adds a brand new and long-awaited Dark Mode, which changes the whole software to a dark color theme. You might find this new screen contrast gentler on your eyes, particularly if you mostly use your computer at night. It also helps slightly reduce the drain on laptop batteries.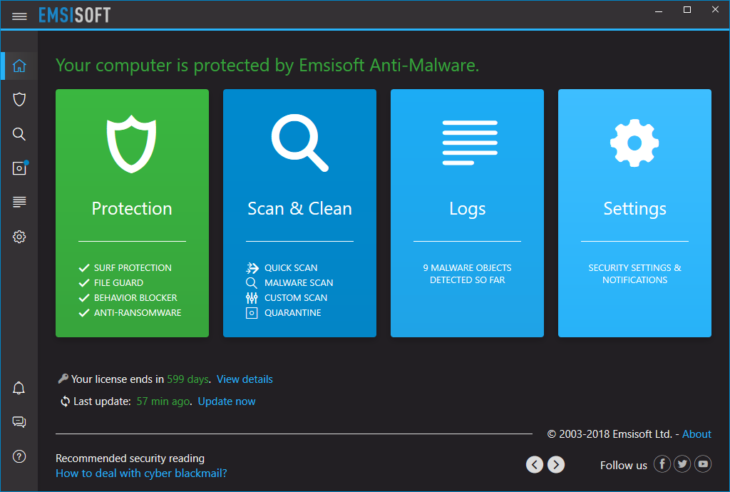 To switch to Dark Mode, open the Settings panel and go to the "Advanced" section where you will find "Appearance" which you can change from "Bright" to "Dark".
All 2018.9 improvements in a nutshell
New Dark Mode.
Improved Web Protection compatibility.
Several minor tweaks and fixes.
Several minor tweaks and fixes.
How to obtain the new version
As always, so long as you have auto-updates enabled in the software, you will receive the latest version automatically during your regularly scheduled updates, which are hourly by default. New users, please download the full installer from our product pages.
Note to Enterprise users: If you have chosen to receive "Delayed" updates in the Update settings for your clients, they will receive the new software version no earlier than 30 days after the regular "Stable" availability. This gives you time to perform internal compatibility tests before a new version gets rolled out to your clients automatically.
Protect your device with Emsisoft Anti-Malware.
Did your antivirus let you down? We won't. Download your free trial of Emsisoft Anti-Malware and see for yourself.
Start free trial
Have a great and well-protected day!