New in 2019.1: Improved web browsing protection
January 31, 2019

2 min read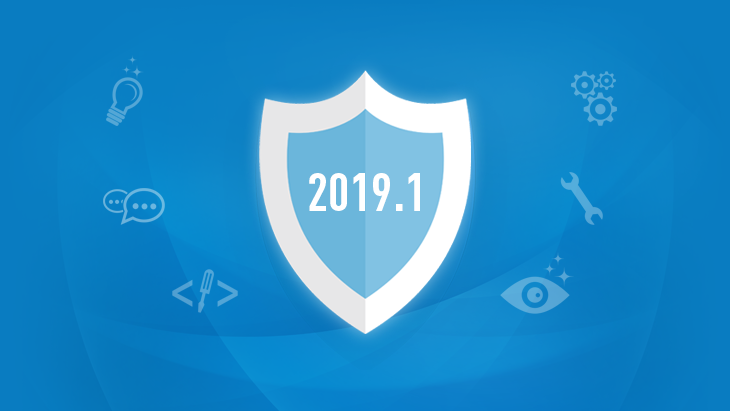 Stronger security marks the beginning of 2019 for Emsisoft. In early January we launched Emsisoft Browser Security, our privacy conscious Chrome and Firefox browser extension that blocks access to malicious websites that distribute malware, phishing attacks, and more. Complementing Emsisoft's proven Surf Protection feature that works on the DNS level, Emsisoft Browser Security runs in your browser's security context and therefore can check all parts of a website's URL/address for additional security. In our latest release, we're happy to announce the addition of the Microsoft Edge browser version of the browser extension!
In this month's release, we're also featuring a new label in Emsisoft Anti-Malware that shows the status of Emsisoft Browser Security. You'll find it in the 'Protection' menu under 'Surf Protection'.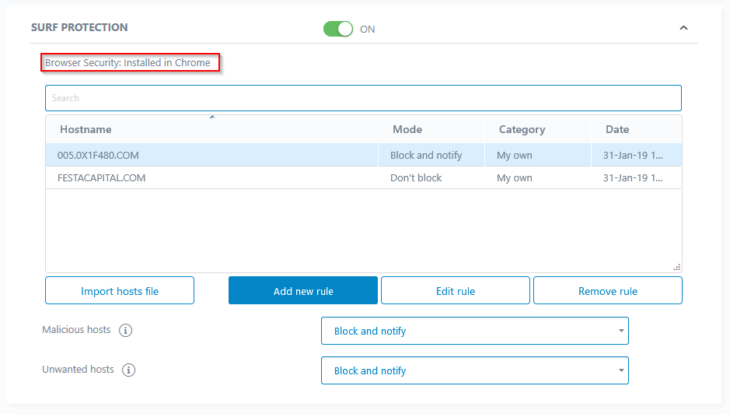 Emsisoft Anti-Malware Surf Protection Settings
When navigating to the 'Surf Protection' settings, you'll also notice that we have consolidated its functionality slightly. For simplicity, we merged the categories Malware, Phishing, PUP and Privacy risks to two main groups of 'Malicious' and 'Unwanted' hosts.
Installation of Emsisoft Browser Security
Emsisoft Anti-Malware asks you to install the extension as you launch your browser:
Additionally, you can obtain it from the extension stores:
Users of alternative browsers please refer to our extended Emsisoft Browser Security User Guide for further information.
All 2019.1 improvements in a nutshell
New Emsisoft Browser Security extension for Microsoft Edge.
New status label for Emsisoft Browser Security in 'Surf Protection' settings.
Improved support for multiple browser user profiles.
Consolidated 'Surf Protection' host categories.
Improved product activation procedures.
Several minor tweaks and fixes.
How to obtain the new version
As always, so long as you have auto-updates enabled in the software, you will receive the latest version automatically during your regularly scheduled updates, which are hourly by default. New users, please download the full installer from our product pages.
Note to Enterprise users: If you have chosen to receive "Delayed" updates in the Update settings for your clients, they will receive the new software version no earlier than 30 days after the regular "Stable" availability. This gives you time to perform internal compatibility tests before a new version gets rolled out to your clients automatically.
Have a great and well-protected day!