Emsisoft Mobile Security scores top marks in AV-Comparatives' Android Test 2019
March 14, 2019

2 min read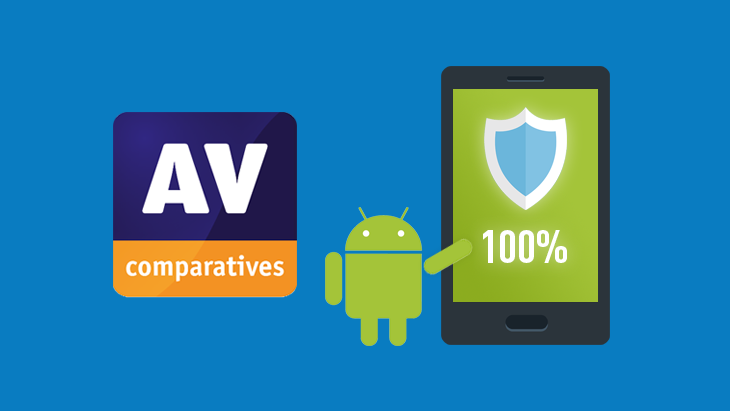 Mobile antivirus apps have come under close scrutiny in recent years, thanks, in no small part, to bogus security apps like Virus Shield that don't actually do anything. Dozens of other security apps have been identified as trojans or been found to provide ineffective protection.
Of course, this doesn't mean that all antivirus apps are worthless, but it does mean that consumers need to be very cautious of which applications they entrust to protect their mobile devices.
To help shed some light on the matter, AV-Comparatives recently released the results of its Android Test 2019, which analyzed the protection capabilities of 250 Android security apps.
Test methodology
The tests were performed in January 2019 and were mostly conducted on Samsung Galaxy S9 devices running Android 9.0. Due to compatibility issues, some apps were tested on Nexus 5 devices running Android 6.01.
The apps were then subjected to 2,000 of the most common Android malware threats of 2018 using an automated Android testing framework that simulates real-world conditions. If the antivirus app detected and blocked the malicious sample, the sample was considered "detected", the test case was finished and the device was reset to a clean state.
Researchers also performed a basic false positive test using 100 clean and popular apps taken from the Google Play Store.
Emsisoft Mobile Security detects 100% mobile malware samples
We're happy to report that Emsisoft Mobile Security aced the test, detecting 100 percent of the malware samples and generating zero false positives along the way.
Unfortunately, not all the apps achieved such good results. In fact, more than half (138) of the tested apps detected less than 30 percent of the malware samples or had a high false alarm rate.
These results highlight the huge difference in quality when it comes to mobile antivirus apps. It also serves as a reminder for users to be mindful of what they install on their mobile devices and the security apps they use to protect their data.
Read the full report here or head to our Reviews & Awards page to check out some of the other awards we've won in the past.
Have a great (malware-free) day!
Download now: Emsisoft Anti-Malware free trial.
Antivirus software from the world's leading ransomware experts. Get your free trial today.
Try It Now
About AV-Comparatives
Founded in 1999, AV-Comparatives is an independent organization that focuses on testing the protection capabilities of antivirus products and mobile security solutions. The group regularly releases reports that offer valuable insight into the effectiveness of various consumer security products.