New in 2019.3: Public Beta of Emsisoft Management Console available now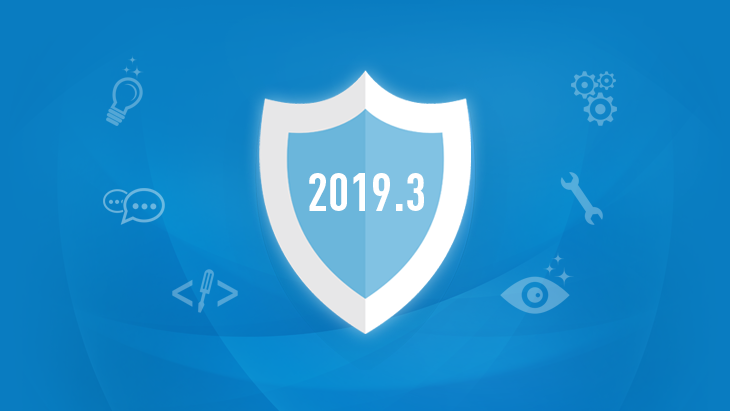 In mid-2017, we began hatching plans that would future-proof Emsisoft Anti-Malware's protection capabilities for the decade ahead. We saw that the era of desktop-only software was coming to an end, so we decided to bring our software 'online' and connect to it the cloud (our own servers).
The evolution of Emsisoft Anti-Malware
Some may call it 'NextGen Antivirus'; we just call it the natural evolution of our proven, long-term tested technology. By turning Emsisoft Anti-Malware into a true SaaS (Software as a Service) product, we'll be able to offer a product that is significantly easier to install and manage. In addition, it allows us to lay the foundations for new and innovative protection technology that will reliably keep your devices safe from the bad guys in the years to come.
One example of this technology is machine learning. We've been using AI for quite some time now to help us develop the most effective detection patterns, and we're going to be incorporating even more powerful technology into our software in the near future. Stay tuned for more updates!
Introducing the Emsisoft Management Console
With this March release, we'd like to introduce the Emsisoft Management Console, a new web management platform that allows you to control your malware protection software from any location using any device you happen to have on hand.
The Emsisoft Management Console is part of MyEmsisoft. Log in with your Emsisoft user account and have a look around!
Emsisoft Management Console Beta highlights
Workspaces – We are introducing the concept of workspaces. These are logical entities that manage a number of devices with Emsisoft protection software installed (e.g. your organization or your home group). You can invite multiple users with different roles/permissions to join a workspace (e.g. ask your trusted system administrator to check your configuration remotely).
Quick setup – Installing and connecting a new instance of Emsisoft Anti-Malware to the Management Console is as easy as hitting a download button from within MyEmsisoft or inviting new users by email. The provided custom installer connects your devices directly with your workspace. No more fiddling with license keys and activation.
Full remote management – View and edit all Emsisoft Anti-Malware settings and local user permissions centrally from your console, with custom settings for different departments.
Mobile app – As the Emsisoft Management Console is part of the MyEmsisoft portal, it can be pinned to your app launcher with just a tap. The app works on all major platforms including Windows, Android and iOS.
How to get started with Emsisoft Management Console
Please log in at MyEmsisoft to see the new 'WORKSPACES' menu item on the left. Simply follow the instructions to migrate your personal licenses and devices to a new workspace.
Let us know what you think at [email protected]. We are thankful for any input, be it positive or negative (but don't be too harsh with our developers, please. :) )
Note that the Emsisoft Management Console is still in Beta testing stage, which means unexpected errors may occur and some things may not be completely finished or fully translated yet. New functionality will be added every month.
Please check out our Beta Testing Instructions and the User Guide for details on all features.
All 2019.3 improvements in a nutshell
New Emsisoft Management Console Beta.
Improved device/license mapping. Now supports multiple computers with the same name on the same license.
Several minor tweaks and fixes.
New public beta of Emsisoft Management Console remote management features.
New two-factor authentication option to protect your user account.
How to obtain the new version
As always, so long as you have auto-updates enabled in the software, you will receive the latest version automatically during your regularly scheduled updates, which are hourly by default. New users, please download the full installer from our product pages.
Note to Enterprise users: If you have chosen to receive "Delayed" updates in the Update settings for your clients, they will receive the new software version no earlier than 30 days after the regular "Stable" availability. This gives you time to perform internal compatibility tests before a new version gets rolled out to your clients automatically.
Download now: Emsisoft Anti-Malware free trial.
Antivirus software from the world's leading ransomware experts. Get your free trial today.
Try It Now
Have a great and well-protected day!