New in 2019.5: Improved MyEmsisoft Dashboard (Beta)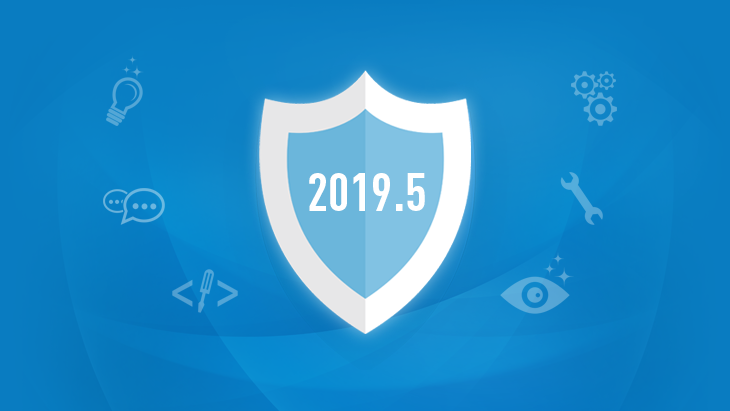 Emsisoft Management Console, our new web app for centrally managing endpoint protection, received some significant improvements this month. While the console is still in Beta stage, it's getting more useful every day and we encourage you to give it a try.
Important: This release requires a restart of Windows to activate support for Retpoline, a critical fix against the Spectre Variant 2 vulnerability.
New Workspace Dashboard
We have enhanced the main starting point for most Management Console users, the Workspace Dashboard. Now it not only shows a list of devices and their protection status, but also highlights things that require your attention. It provides you with all the useful information you need to get a quick overview of what's going on.
Highlights:
New search box to filter the devices list by device name, policy name, user or custom comments.
New "Unresolved issues" section that provides quick access to fix protection issues such as disabled components or missing updates.
New charts for device activity and license information.
New chart for recent real-time protection alerts on your devices.
New detail lists for recent scanner and real-time protection findings, including related quarantine actions.
Beta feedback
Let us know what you think at [email protected]. We are thankful for any input, be it positive or negative.
Note that the Emsisoft Management Console is still in the Beta testing stage, which means unexpected errors may occur and some things may not be completely finished or fully translated yet. New functionality is being added every month.
Please check out our Beta Testing Instructions and the User Guide for details on all features.
All 2019.5 improvements in a nutshell
Several minor tweaks and fixes.
New Workspace Dashboard with extended information on device activity, findings, quarantine actions and licensing.
Several minor tweaks and fixes.
How to obtain the new version
As always, so long as you have auto-updates enabled in the software, you will receive the latest version automatically during your regularly scheduled updates, which are hourly by default.
Note to Enterprise users: If you have chosen to receive "Delayed" updates in the Update settings for your clients, they will receive the new software version no earlier than 30 days after the regular "Stable" availability. This gives you time to perform internal compatibility tests before a new version gets rolled out to your clients automatically.
Protect your device with Emsisoft Anti-Malware.
Did your antivirus let you down? We won't. Download your free trial of Emsisoft Anti-Malware and see for yourself.
Start free trial
Have a great and well-protected day!