New in 2019.8: One-click network lockdown
September 2, 2019

2 min read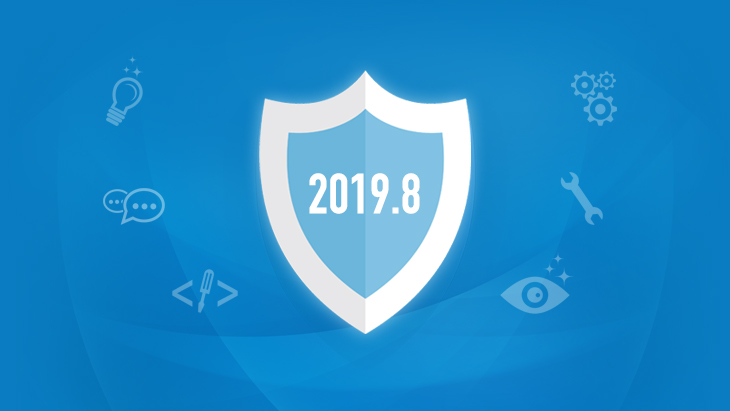 In this month's software update we've made some improvements to the main screen of Emsisoft Anti-Malware and added a number of handy tools for your added security.
New network lockdown feature
This new feature allows you to instantly take your devices offline by clicking the on/off switch. Use it in an emergency situation if you suspect that a malware infection has taken place, or simply block hidden programs from accessing the Internet without your consent (e.g. if you're on a metered connection).
Note that Emsisoft protection updates will still be let through and the connection to Emsisoft Management Console will remain intact to allow your admins to investigate the issue. Network lockdown can also be enabled remotely from the Management Console, either for single devices or all devices of a particular group.
New firewall status display
The overview screen now shows your current firewall status, be it the Windows built-in firewall or a third-party product. The status display also allows you to turn your firewall on or off with just a click.
All 2019.8 improvements in a nutshell
New network lockdown feature.
New firewall status display.
New display of workspace connection on overview screen.
Improved traffic relay feature.
Improved logs.
Several minor tweaks and fixes.
New network lockdown feature for single devices and groups of devices.
New license re-assign and merge feature to move personal licenses to workspaces.
Improved workspaces list dashboard for managed service providers: Search box, expanded device list, reports drill down, etc.
Improved single workspace dashboard for admins.
Improved login security and additional system hardening.
Improved exclusions, now supporting quick import of lists of paths.
Improved user interface in many sections.
Several minor tweaks and fixes.
How to obtain the new version
As always, so long as you have auto-updates enabled in the software, you will receive the latest version automatically during your regularly scheduled updates, which are hourly by default.
Note to Enterprise users: If you have chosen to receive "Delayed" updates in the Update settings for your clients, they will receive the new software version no earlier than 30 days after the regular "Stable" availability. This gives you time to perform internal compatibility tests before a new version gets rolled out to your clients automatically.
Protect your device with Emsisoft Anti-Malware.
Did your antivirus let you down? We won't. Download your free trial of Emsisoft Anti-Malware and see for yourself.
Start free trial
Have a great and well-protected day!