New in 2019.9: Device health status in Management Console
October 2, 2019

2 min read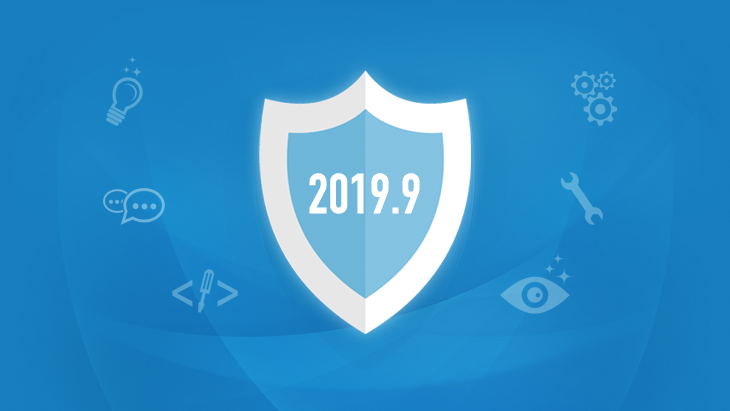 Our latest update features some useful new additions to Emsisoft Management Console and Emsisoft Anti-Malware.
Device health status
If you're using Emsisoft Management Console to manage the malware protection of multiple devices, it's critical to have access to information about potential problems with the device's operating system. That's why we've extended the device view and added new sections that display general device health and some basic information about the installed hardware.
The upper section shows all security-relevant details, such as last update and scan dates on the left, and active protection policies on the right. A new custom notes box allows you to enter any information that may be relevant for future reference.
The lower part of the device health block shows the current memory and storage usage. Below, you will see recent critical system events such as blue screens, so you can find major software and hardware issues right on the spot.
The new device details panel at the bottom displays details of the operating system and general hardware specifications that will help you manage your devices.
New device restart scheduler
In rare situations, Emsisoft protection software needs to restart the computer to update some of its core components. Our team aims to keep the number of required restarts as low as possible – much lower than those required by the Windows operating system.
Many of our customers have requested an option to schedule required restarts to times when the computer is not being actively used. Based on this feedback, we've added a new setting that allows you to define time frames for restarts (e.g. allow restarts between 2:00 a.m. and 4:00 a.m.). The computer will not restart if it is being used. You can optionally allow your users to postpone restarts in one-hour intervals in case they are working on the device.
All 2019.9 improvements in a nutshell
New update reboot scheduler.

Improved event logging.

Several minor tweaks and fixes.
New device health status and device details panels.
New support for policy templates hierarchies.
Improved user interface in many sections.
Several minor tweaks and fixes.
How to obtain the new version
As always, so long as you have auto-updates enabled in the software, you will receive the latest version automatically during your regularly scheduled updates, which are hourly by default.
Note to Enterprise users: If you have chosen to receive "Delayed" updates in the Update settings for your clients, they will receive the new software version no earlier than 30 days after the regular "Stable" availability. This gives you time to perform internal compatibility tests before a new version gets rolled out to your clients automatically.
Download now: Emsisoft Anti-Malware free trial.
Antivirus software from the world's leading ransomware experts. Get your free trial today.
Try It Now
Have a great and well-protected day!