Emsisoft releases new decryptor for HildaCrypt ransomware
October 7, 2019

1 min read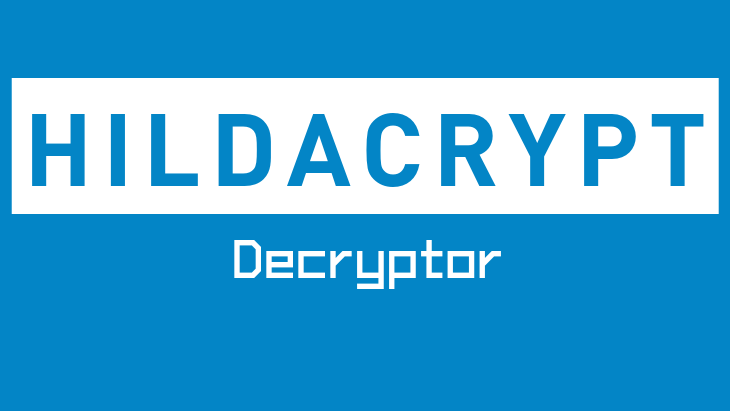 We just released a new free decryption tool for the HildaCrypt ransomware strain.
Named after the animated TV show Hilda, the ransomware was created for fun and "educational purposes." Despite the reason for its creation, however, HildaCrypt may still be used to victimize people in the future. So its developer immediately released the ransomware's private decryption keys to allow the creation of a decryptor.
You can download the FREE decryption tool linked below. A detailed guide is also included.
Technical details
HildaCrypt is a strain of ransomware that encrypts victim's files using AES-256 and RSA-2048. Known extensions include ".HCY!" and ".mike".
The ransomware also creates a ransom note ("readme.txt") — there are different versions — and one of them reads:
HILDACRYPT
No loli is safe ;)
Protect your device with Emsisoft Anti-Malware.
Did your antivirus let you down? We won't. Download your free trial of Emsisoft Anti-Malware and see for yourself.
Start free trial
Regardless of what any of the HildaCrypt ransom notes might say, our decryption tool can help you recover your files for free. Please get in touch with our support team if you have any questions.