New in 2019.11: New workspace audit log
December 2, 2019

2 min read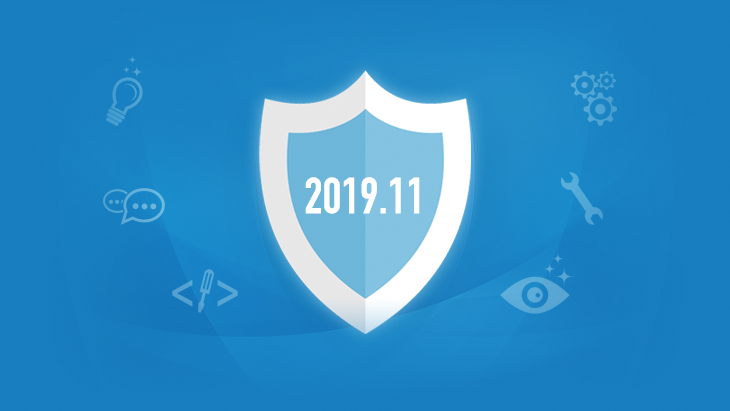 A critical component of any organization's security framework is the ability to reproduce what happened and when. This is especially true when multiple people have access to critical security infrastructure and settings. Those responsible for security matters should be given the tools to make regular audits of the state of security, so they can confirm that no unauthorized modifications were performed.
Plain text log files are useful for such audits but usually grow huge within a short time. This makes it difficult to find the right piece of information quickly. That's why we have created a new workspace audit log section in Emsisoft Management Console that allows admins to easily filter, group and browse the activity history of users and their devices.
The new Workspace audit log includes activities such as:
Workspace setting(s) changes.
User logins and logouts.
User roles/permission changes.
Adding and removal of devices.
Protection policy changes on device-, group- and template level.
Malware scans.
Notification settings changes.
Use of web APIs.
To access the new workspace audit log, please navigate to your workspace in MyEmsisoft and select the new sub-menu 'Audit log'.
All 2019.11 improvements in a nutshell
Newly redesigned license panel.
Improved support for 4k screens.
Improved logging of iOffice detections.
Improved policy synchronization with third-party tools.
Minor fixes to Commandline Scanner.
Several minor tweaks and fixes.
New workspace audit log panel.
New redesigned notifications panel.
Improved 2FA login procedure.
Loading speed improvements.
Several minor tweaks and fixes.
How to obtain the new version
As always, so long as you have auto-updates enabled in the software, you will receive the latest version automatically during your regularly scheduled updates, which are hourly by default.
Note to Enterprise users: If you have chosen to receive "Delayed" updates in the Update settings for your clients, they will receive the new software version no earlier than 30 days after the regular "Stable" availability. This gives you time to perform internal compatibility tests before a new version gets rolled out to your clients automatically.
Download now: Emsisoft Anti-Malware free trial.
Antivirus software from the world's leading ransomware experts. Get your free trial today.
Try It Now
Have a great and well-protected day!