New in 2020.1: Improved usability & authentication support
January 2, 2020

2 min read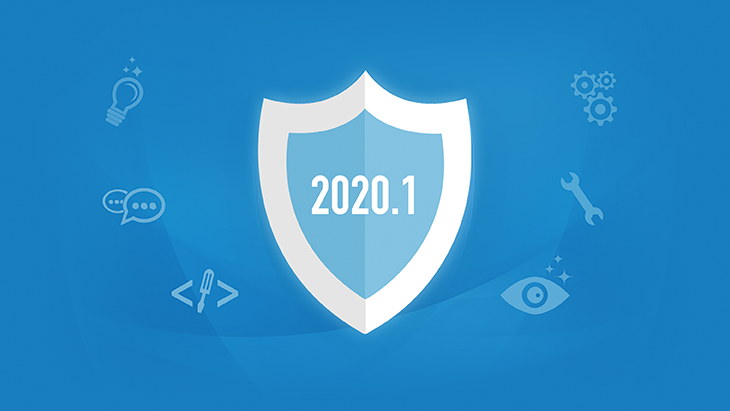 This month's update gets you a series of little changes that make Emsisoft products and services more convenient to use and more secure. We're also changing the product versioning to always reflect the current/release month instead of the previous/development month. Version 2019.12, therefore, becomes 2020.1.
Color-coded menu badges
Our improved left side menu now provides quick access to relevant information, such as an indicator for active scans, new items in quarantine, or new critical events. When the menu is fully expanded, colored icons with animations or numbers will tell you what's going on.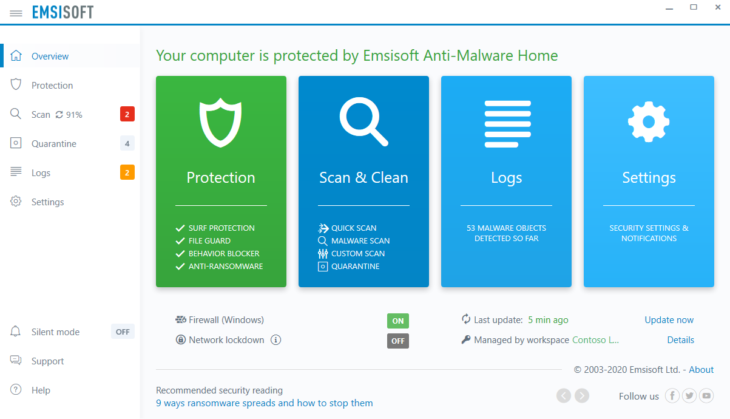 Scan: Shows the progress of active scans and the number of findings to the right (in red).
Quarantine: Shows the number of newly quarantined items since the panel was last opened (in orange).
Logs: Shows the number of new important events since the panel was last opened (in orange).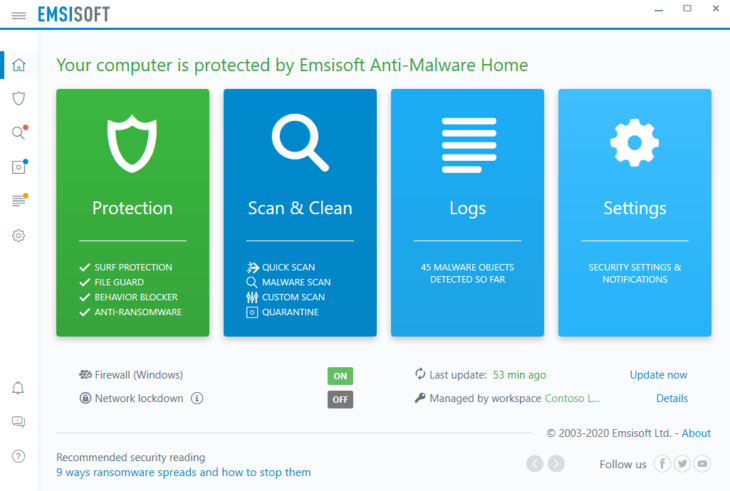 Scan: Flashing blue dot during active scans. Changes to red when malware is found. Solid color when the scan is paused.
Quarantine: Blue dot indicates objects in quarantine. Orange for newly quarantined objects.
Logs: Orange dot indicates new important events.
Authentication support
When logging in with your Emsisoft user account, you can now choose to have your identity verified through time-based one-time passwords (TOTP) like Google Authenticator, Authy, andOTP and Microsoft Authenticator, instead of a one-time code sent by email. Applies to logins in the software to activate a license and also to logins at MyEmsisoft (Management Console). Please enable the authenticator settings in your MyEmsisoft user profile.
All 2020.1 improvements in a nutshell
New color-coded menu badges.
New authenticator support.
Improved app restart behavior on scanner findings.
Improved window design.
Several minor tweaks and fixes.
New authenticator support.
Improved audit log, added logging for policy edits.
Several minor tweaks and fixes.
How to obtain the new version
As always, so long as you have auto-updates enabled in the software, you will receive the latest version automatically during your regularly scheduled updates, which are hourly by default.
Note to Enterprise users: If you have chosen to receive "Delayed" updates in the Update settings for your clients, they will receive the new software version no earlier than 30 days after the regular "Stable" availability. This gives you time to perform internal compatibility tests before a new version gets rolled out to your clients automatically.
Have a great and well-protected day!