New in 2020.5: 'Local only', 'local + remote' or 'remote only' security management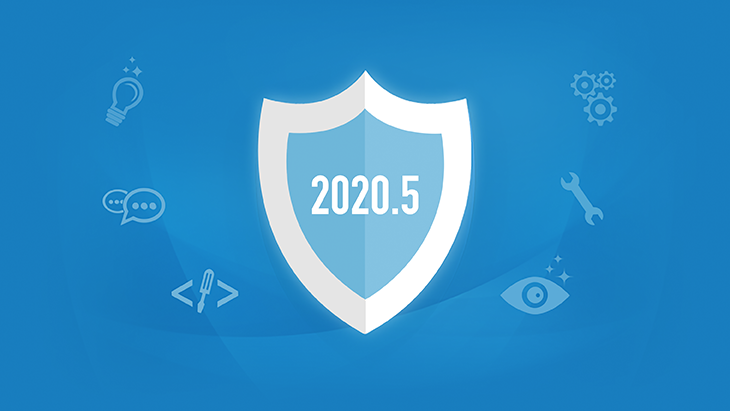 How do you want to manage your protection? The choice is yours!
Emsisoft Management Console has come a long way since its introduction last year. Over the last eight months, we've continued to expand the functionality of our flexible remote management tool, introducing useful new features that allow you to minimize data traffic for protection updates, audit workspaces and lockdown all of your devices with the click of a button.
While the online console is primarily used by people looking for an efficient way to manage multiple devices, it has also proven to be valuable for single device users. For example, being able to backup your settings allows you to easily migrate them to new hardware when needed, while cloud-based log files enable you to do emergency forensic research – even in the event of device failure or operating system corruption.
In our latest update, we've continued to build on the flexibility of Emsisoft Management Console with the introduction of three new security management modes.
Tip: If your Emsisoft protection isn't remote managed yet, please set up a workspace today. It's part of your license and comes at no extra cost.
Check out the step-by-step tutorial here. 
The new security management modes
Local only: If you prefer to keep all your protection settings on your local computer only and keep communication to Emsisoft servers to a bare minimum, use the 'local only' management mode. License information is still held in a console workspace, but no settings or logs will be stored online. The software still connects to Emsisoft servers to receive online updates and to verify malware detection online, just as it always did.
Local + remote: Represents the Management Console-managed state, in which settings can be changed either locally or online via protection policies. This is the ideal configuration for most home- and small business users. Any changes made on the protected computer overwrite the central management policies. This ensures a maximum level of flexibility and reporting.
Remote only: Made for larger businesses that don't want their users to access any protection settings locally. The local protection user interface is significantly reduced to display only the essentials. Network security administrators can control all activities from the central Management Console dashboard.
How to change the security management mode
If you already use a Management Console workspace, simply navigate to the 'Settings' panel of the workspace in the main menu and select a different management mode on top. Note that changing to 'local only' will delete all device-related information stored in your workspace.
For users who are yet to set up their Management Console workspace, please select your preferred mode at the first step of the workspace setup panel.
All 2020.5 improvements in a nutshell
New security management modes for 'local only', 'local + remote' and 'remote only'.
Cleanup of redundant settings.
Several minor tweaks and fixes.
New security management modes for 'local only', 'local + remote' and 'remote only'.
New timezone selector in user account profile.
Improved remote deployment in Active Directory environments.
Cleanup of redundant settings.
Several minor tweaks and fixes.
Cleanup of redundant settings.
Cleanup of redundant settings.
How to obtain the new version
As always, so long as you have auto-updates enabled in the software, you will receive the latest version automatically during your regularly scheduled updates, which are hourly by default.
Note to Enterprise users: If you have chosen to receive "Delayed" updates in the Update settings for your clients, they will receive the new software version no earlier than 30 days after the regular "Stable" availability. This gives you time to perform internal compatibility tests before a new version gets rolled out to your clients automatically.
Have a great and well-protected day!