The Emsisoft Referral Rewards Program
October 20, 2011

4 min read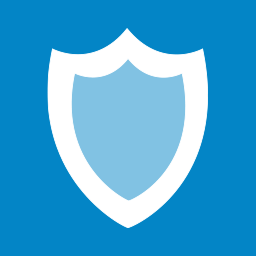 Here's the deal: Recruit new Emsisoft Anti-Malware users and you'll get a full version of the software in return for personal use at absolutely no charge! The Emsisoft Referral Rewards Program lets you renew your license in easily.  Receive six more months of free use for every paid customer you recruit.
Update: The referral rewards program has ended as of March 1, 2021
Show Your Friends the Emsisoft Advantage
6 months for free

If one of your friends purchases at least one-year of Emsisoft Anti-Malware, your license will be automatically renewed for six more months. The new user just needs to use the link provided in the software containing your ID so we can map them to you.
This is how to get Emsisoft Anti-Malware for free
Mapping a new customer is always done through your personal ID number, which you can find on your personal page. To access your personal page, click the Settings tab, then click License. You'll then want to click Learn how to get a full version license for free! at the bottom of the screen.
Share a Download link with your ID
Your personal page contains a direct download link, which includes your ID. The installation file this link provides contains your ID in the form of a modified file name. For example, if your ID is 123456, users who click the direct download link will download a file called: EmsisoftAntiMalwareSetup_123456.exe. Once installed, this file will automatically map to and extend your license. Important note though: the ID should not be removed; doing so will prevent us from mapping the free license correctly.
Share an Emsisoft product page link with your ID
Your personal page also provides a link to the Emsisoft Anti-Malware product page containing your ID. The link address looks like this:
http://www.emsisoft.com/en/software/antimalware/?id=123456
If a customer downloads the software from this page, they will automatically get a download link containing your ID.
Spread your link
In addition to a direct download and product page link, your personal page offers many different ways to spread your Referral Rewards download link. Each method is just another way to help us create a malware-free world – and for you to get Emsisoft-grade protection for free!
Via e-mail

Recommend Emsisoft Anti-Malware to your friends and family by sending them an email with a brief description of the product. Hint from Marketing: The more personal the message, the more likely the recipient will show interest and curiosity. But please: avoid automatic mass mails. Sending spam is strictly prohibited!

Via Twitter

Emsisoft constantly publishes malware news about new threats. Use this as an opportunity to spread awareness by retweeting our articles and extend your license by pointing out your favorite Emsisoft product with your download link.

Via Facebook

Tell your Facebook friends how well Emsisoft protects your computer and why you prefer our solutions over other forms of anti-malware or antivirus. Then, set a link to your favorite product's page – including your ID in the link, of course.

Your own homepage

If you are the webmaster of your own homepage and you use Emsisoft to protect your PC, please use this as an opportunity to include a brief text or image link to the Emsisoft Anti-Malware product page (with your ID). Here are some fancy images you can use at no charge!

Forum signature

Always browsing online discussion forums or newsgroups? If you're active enough, you might never need to pay for Emsisoft again. Just include the Emsisoft Anti-Malware User bar with a product page link (containing your ID) in your signature.

Install the software on your friends' PCs

Are you an anti-malware expert? The next time a family member or friend asks for your help, just download the Emsisoft Anti-Malware installation file with your ID. Better yet, save the installation file with your ID to a USB stick or CD, then use that to install Emsisoft whenever you encounter an infected computer.

Be creative!

We value user feedback. Design and send us your original link sharing ideas, please! The best ideas will be published here.
License renewal
Every time you win us another customer, you will see a popup window like the one on the right the next time Emsisoft updates. This window will inform you of your free license renewal.
Best of all, 2 paying customers, and you've already got one full year of Emsisoft Anti-Malware, absolutely free.
Questions?
Please don't hesitate to ask: Contact page
We wish you a great, malware-free day!
Download now: Emsisoft Anti-Malware free trial.
Antivirus software from the world's leading ransomware experts. Get your free trial today.
Try It Now
Your Emsisoft Team