New in 2021.5: Introducing the new Incidents Management Panel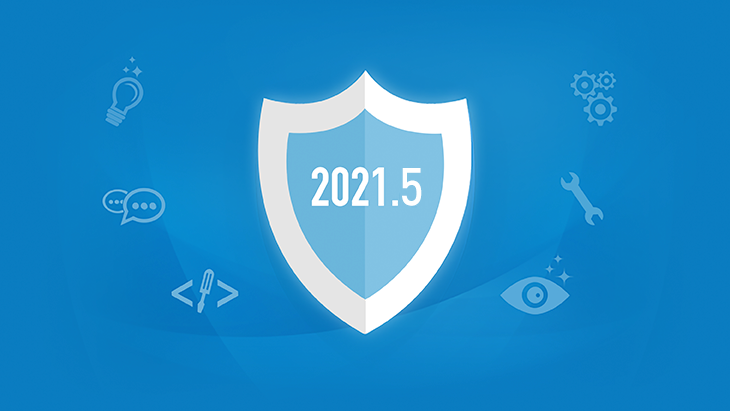 Over the next couple of months, we're going to be gradually rolling out a major new Endpoint Detection and Response (EDR) feature.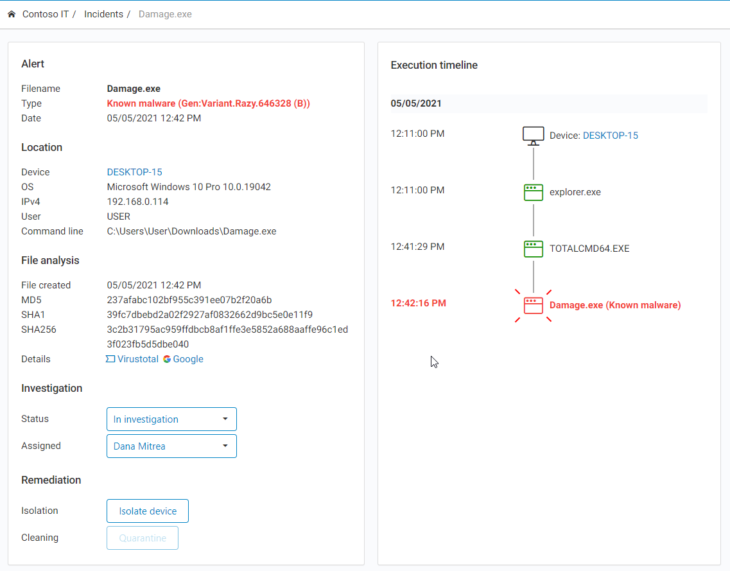 In 2021.5, we're unveiling the first step in the project: a new panel for managing malware incidents. While the Incidents panel is still in its infancy and does not yet include all of the advanced features that we plan to implement, it already offers some very useful tools, such as:
All detections of the on-demand scanner, File Guard, Web Protection, Behavior Blocker and Anti-ransomware from all devices in your workspace listed on a single panel.
Search and filtering functionality to quickly find certain attacks on your network.
Ability to assign malware cases to certain users in your workspace for further analysis.
Threat details, including MD5, SHA1 and SHA256 hashes.
Process execution chain that led to the alert, displayed as a flow graph.
To access the new Incidents panel, log in at MyEmsisoft and navigate to your workspace. There, you'll find a new menu item called 'Incidents'.
All 2021.5 improvements in a nutshell
New support for incident details panel.
Improved stability on Terminal Servers.
Several minor tweaks and fixes.
New malware incidents panel.
Several minor tweaks and fixes.
How to obtain the new version
As always, so long as you have auto-updates enabled in the software, you will receive the latest version automatically during your regularly scheduled updates, which are hourly by default.
Note to Enterprise users: If you have chosen to receive "Delayed" updates in the Update settings for your clients, they will receive the new software version no earlier than 30 days after the regular "Stable" availability. This gives you time to perform internal compatibility tests before a new version gets rolled out to your clients automatically.
Protect your device with Emsisoft Anti-Malware.
Did your antivirus let you down? We won't. Download your free trial of Emsisoft Anti-Malware and see for yourself.
Start free trial
Have a great and well-protected day!