Beware: "Groupon discount gifts" spam!
The Emsisoft malware research team has discovered a new outbreak of the spam emails purporting to be from Groupon. The spam emails are designed to convince the user to open the attachment provided, which contains malware that can infect the system.
The spam emails we have received have the subject "Groupon discount gifts", with an attachment named "Gift coupon.zip" or "Discount gift certificate.zip".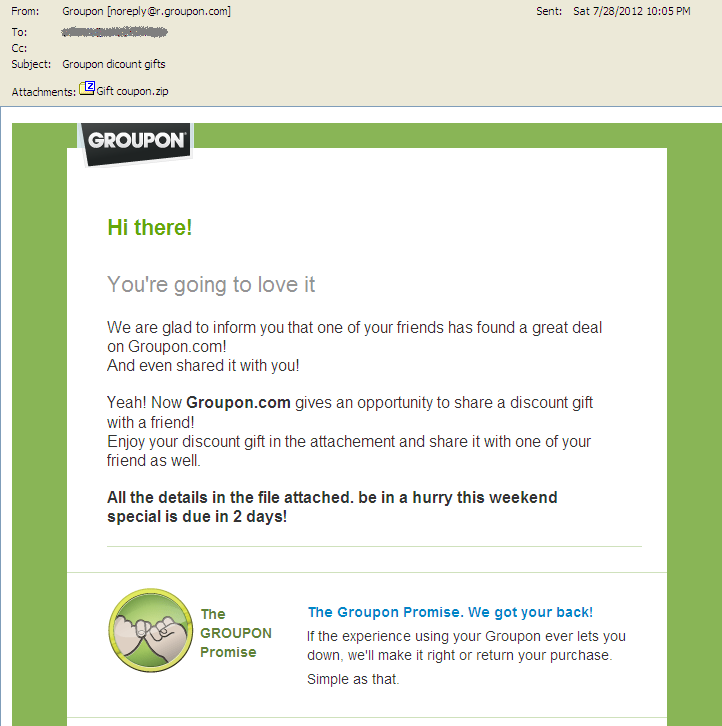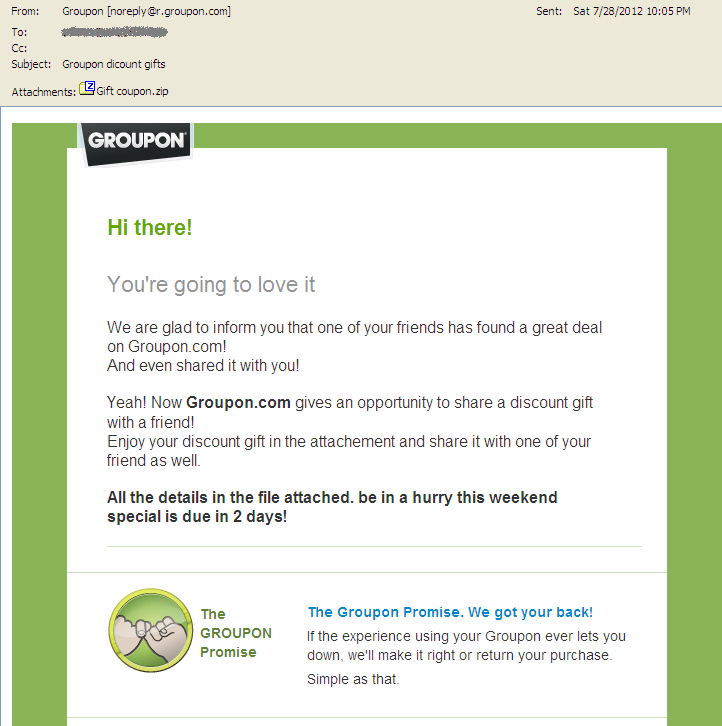 The following are examples of the text seen in these spam emails:
Hi there! You're going to love it
We are glad to inform you that one of your friends has found a great deal on Groupon.com!
And even shared it with you!
Yeah! Now Groupon.com gives an opportunity to share a discount gift with a friend!
Enjoy your discount gift in the attachement and share it with one of your friend as well.
All the details in the file attached. be in a hurry this weekend special is due in 2 days!
Last but not least, if you receive this phishing email, don't open the attachment! Also, don't forget to update your Anti-Malware.